Kylie Jenner Has Been "Exposed" For Lying About Never Eating Cereal With Milk
20 September 2018, 13:13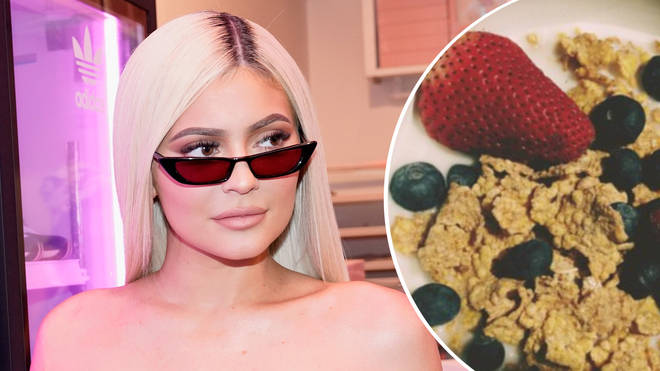 Kylie caused a Twitter storm this week following her breakfast confession.
Kylie Jenner raised a few eyebrows this week by claiming to have never eaten cereals with milk.
The reality TV starlet took to Twitter yesterday (19th September) to tell her 25 million followers that she had just tried the popular breakfast combination for the first time.
She hailed the experience as "life changing."
last night i had cereal with milk for the first time. life changing.

— Kylie Jenner (@KylieJenner) September 19, 2018
People couldn't believe that Jenner, at the age of 21-years-old, had never tried cereal with milk before - and it turns out, their suspicions may have been correct.
Some fans took their sleuthing to the next level by tracing back through the mother-of-one's Instagram account and, soon enough, stumbled upon a post which proved their theory to be right.
Because on 25th April, 2013, Jenner uploaded a photo of a bowl of bran flakes scattered with blueberries, strawberries and, low and behold, milk.
"Girl you lying," wrote on Twitter user, "You had cereal with milk on April 25, 2013 and posted it on Instagram."
However, people are now discussing whether the cereals are coated in milk or in fact laying on a bed of yoghurt.
"That is not yogurt. That is definitely milk. Anyone with eyes can see it," wrote one user. "It's shallow though so that's why the cereal and strawberries aren't covered in it. Yogurt isn't that shiny and doesn't lay that flat. You can tell it's a low viscosity liquid, not a thick yogurt."
"It's yoghurt cause I followed her recipe once when she made it and it's yoghurt," said another.
Jenner is yet to respond.