Kylie Jenner Loses Legal Battle To Kylie Minogue After Trying To Trademark Her Name
6 February 2017, 12:32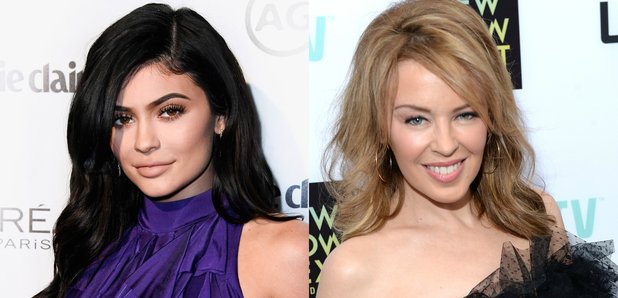 There can only be one Kylie.
Kylie Jenner just lost an ongoing legal battle with Kylie Minogue after the reality star tried to trademark her first name.
The makeup-mogul applied to the U.S. Patent and Trademark Office to buy a trademark the name 'Kylie' back in April 2014.
However, Australian pop icon Kylie Minogue was quick to launch a legal battle to block the trademark bid, arguing that it would cause confusion between the two and weaken Minogue's brand.
The singer's legal representatives allegedly sent a long list of reasons why the trademark should not be granted to the Patent Office.
According to Metro, the letter described Kylie Jenner as "a secondary reality television personality", as opposed to Kylie Minogue who is an "internationally-renowned performing artist, humanitarian and breast cancer activist known worldwide simply as "Kylie".
Reports now claim that the US Patent and Trademark Office have rejected Jenner's application.
The half-sister of Kim Kardashian has already lodged an appeal, reportedly desiring the name for her makeup and clothing ventures.
After the news broke, Twitter users shared their views on the result.
Seeing Kylie Minogue's legal team call Kylie Jenner a "a secondary reality television personality" pic.twitter.com/fsHj2Ke77F

— Paul (@HeirToTheCowl_) February 5, 2017
good morning Kylie Jenner's request to have her name trademarked was denied and Kylie Minogue lives on as the only Kylie in the world

— bella hadid news (@helloryry) February 5, 2017
Very happy that @kylieminogue will be forever known as Kylie and @KylieJenner will be known as a "secondary reality television personality".

— Jesse Matheson (@Jesse_Matheson) February 5, 2017
Kylie Jenner tried to sue Kylie Minogue for calling herself "Kylie" ... girl pic.twitter.com/fhbnPT0Isd

— ᵏ♪ (@loveyourselfafi) January 23, 2017