Kylie Jenner Hospitalised After Experiencing Severe 'Flu-Like' Symptoms
26 September 2019, 16:18 | Updated: 6 October 2020, 08:56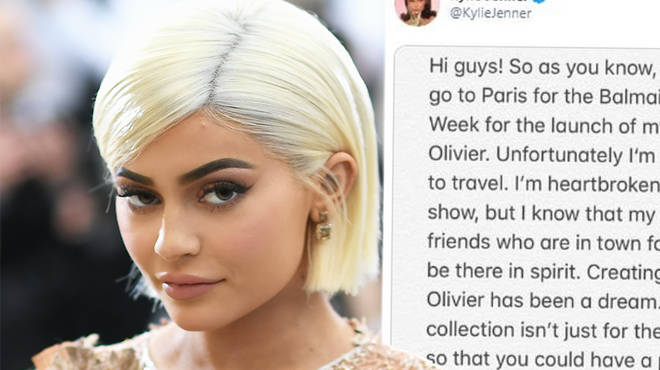 The 22 year-old beauty mogul has been hospitalised after coming down with intense 'flu-like' symptoms.
Kylie Jenner has come down with a flu so severe that she has had to check into a hospital in Los Angeles. The 22-year-old makeup mogul has been 'suffering' for several days with 'an intense illness'.
According to a Wednesday report from TMZ, Kylie began experiencing 'severe flu-like symptoms' which includes nausea and dizziness.
Kylie Jenner has seemingly been sick over the past three weeks. In early September, the beauty mogul revealed that her daughter, Stormi Webster, fell ill.
She also revealed some home made remedies that she had given to Stormi, such as lemon Echinacea and ginger honey crystals.
On Wednesday morning, Kylie tweeted a note on Wednesday morning that she was 'really sick.'
Kylie explained to her fans that she had to cancel her appearance at Paris Fashion Week due to her intense illness.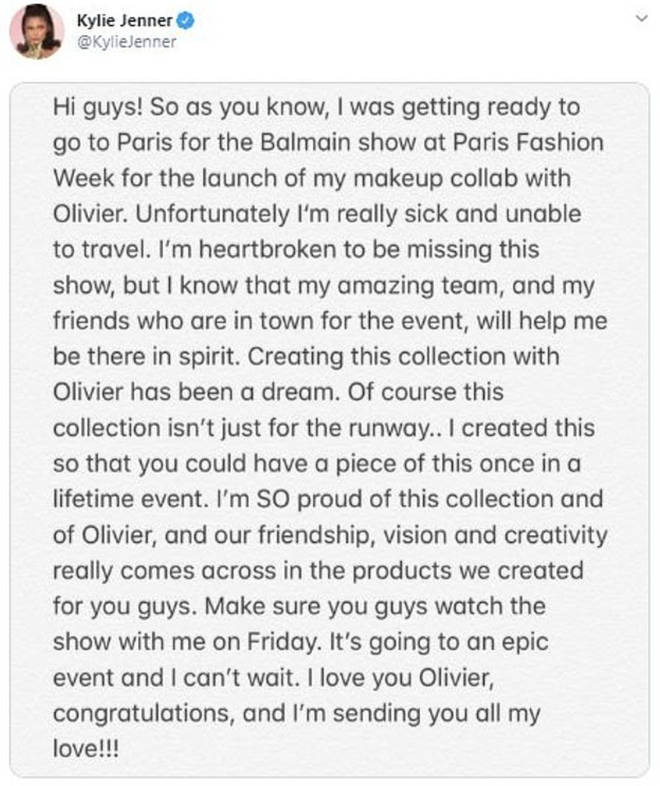 The note read: 'Hi guys! So as you know, I was getting ready to go to Paris for the Balmain show at Paris Fashion Week for the launch of my makeup collab with Olivier,' she began.  
Kylie continued 'Unfortunately I'm really sick and unable to travel. I'm heartbroken to be missing this show, but I know that my amazing team, and my friends who are in town for the event, will help me be there in spirit.'