Kylie Jenner Just Posed In A Golden Wheelchair And People On Twitter Are Outraged
2 December 2015, 17:07 | Updated: 2 December 2015, 17:24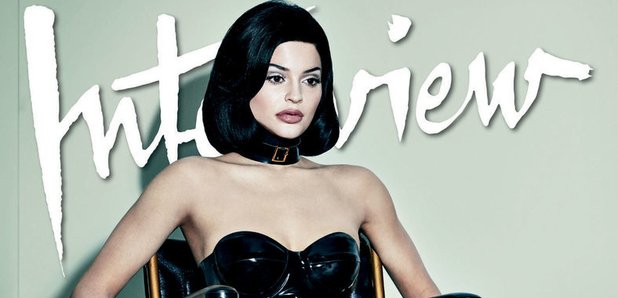 Kylie posed with the chair for Interview Magazine.
Kylie Jenner has posed in a golden wheelchair for Interview Magazine's latest issue and it's sparked outrage on social media.
People have slammed Kylie, calling out the use of a wheelchair as an "edgy fashion prop", while others have voiced that they're uncomfortable with the way that Jenner is being objectified in the photos.
This right here is why I don't rate Kylie Jenner. A gold wheelchair? Disability isn't a glamorous fad. pic.twitter.com/5kpKgxdtPq

— zara (@zaraisfierce) December 1, 2015
First time I used a wheelchair, I cried when I got home. Yet Kylie, who is abled-body, gets published for "fashion"

— candycane ho (@CalyCupcake) December 1, 2015
The ridiculous @KylieJenner tries to profit off the misconception "wheelchair bound" means we're helpless...my wheelchair is my FREEDOM

— Dominick Evans (@dominickevans) December 1, 2015
Kylie Jenner did blackface in a photoshoot, dreadlocs, and now wheelchair...stop pretending it's only the photographers fault.

— jordan rose (@maliagif) December 1, 2015
Kylie did NOT have to go w/ the wheelchair pic it is ableist but also what about the photographer? why aren't u guys talking about his part

— Sommer (@sommertgray) December 1, 2015
In response to the public backlash, Interview Magazine told E! News: "At Interview, we are proud of our tradition of working with great artists and empowering them to realize their distinct and often bold visions.
"The Kylie Jenner cover by Steven Klein, which references the British artist Allen Jones, is a part of this tradition, placing Kylie in a variety of positions of power and control and exploring her image as an object of vast media scrutiny."
"Our intention was to create a powerful set of pictures that get people thinking about image and creative expression, including the set with the wheelchair. But our intention was certainly not to offend anyone."
Meanwhile, Kylie Jenner recently announced that she is still in a relationship with Tyga, after reports had suggested the couple had broken up because of "influence from the Kardashians".