This Fan Theory Might Prove That Kylie Jenner Isn't Pregnant After All
7 November 2017, 11:21 | Updated: 7 November 2017, 11:23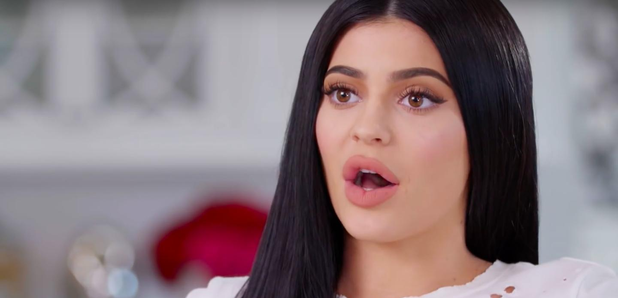 The star is yet to confirm the reports.
Kylie Jenner fans have taken matters into their own hands as the reality star is yet to directly dispel rumours that she is pregnant.
The makeup mogul has fuelled speculation since initial reports broke in September, which claim the 20-year-old is expecting her first child with rapper Travis Scott.
After photos emerged online this week allegedly showing the star's "growing bump", Kylie hit back on Twitter and claimed that the images had been Photoshopped.
While this is the first time the starlet has addressed the rumours, fans are demanding confirmation as the 'Life Of Kylie' star continues to leave them in the dark.
First of all if you're going to photoshop my photos blogs/paps!! Check for the crooked lines in the background.2nd photo is clearly altered pic.twitter.com/c9fi0EyhWB

— Kylie Jenner (@KylieJenner) 5 November 2017
However, some users think they've discovered evidence that Jenner is not expecting after all.
On close inspection of a recent Snapchat from Kylie, fans spotted a packet of tampons hidden under a pile of snacks from a "girls trip" she took with her sisters.
"Hmm whys kylie buying tampons if she's pregnant," wrote one user.
"She's not pregnant. Never has been. I been sayin that this whole time," wrote another.
@KylieJenner we see the tampons sweetie and it's only you and Khloé sooo who's lying ? pic.twitter.com/P46UwjMozd

— AshleyWestCoast (@babydollashh) 5 November 2017
hmm whys kylie buying tampons if she's pregnant @KylieJenner pic.twitter.com/iPGJz8f4rD

— Cara Fagan (@CaraHoran212) 5 November 2017
Hey @KylieJenner So I see you're buying tampons, you wanna confirm your not pregnant or you still wanna leave us hangin? Lmk pic.twitter.com/U5mc2t7zh5

— abi shovlain (@AbiShovlain) 5 November 2017
Kylie if your pregnant. Why you buying tampons? pic.twitter.com/M8DmpgQHHO

— Tŷler Sŵeetman (@tyler_sweetman) 6 November 2017
Khloe Kardashian, who joined Kylie and their mother Kris Jenner on the family trip to Cleveland, is also reportedly pregnant with her first child with NBA player Tristan Thompson.
Kylie is yet to respond to the rumour.