Kylie Jenner Sparks Travis Scott Dating Rumours Following Coachella
18 April 2017, 15:31 | Updated: 18 April 2017, 15:34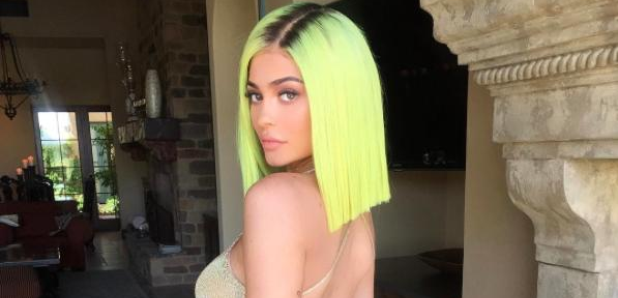 The pair reportedly spent time together at the California festival.
Kylie Jenner has sparked rumours that she is dating Travis Scott after the pair were spotted hanging out at Coachella this weekend.
The reality star, who reportedly split from Tyga earlier this month, went to a Jeremy Scott Moschino and Candy Crush party with Travis, and spent some time with the rapper in VIP.
She also posted a snap of the pair together on Instagram, alongside the caption: "It's lit".

"After five minutes of being in a very crowded space, Travis got up and left the table, and Kylie followed him out with her friends following close behind her," an apparent eye witness told People.
Another "Jenner source" told the publication that Kylie Jenner and Travis Scott had "a thing" in the past.
kylie jenner & travis scott is a no go. he can do better

— ę (@evealiin) 17 April 2017
If Kylie Jenner left Tyga for Travis Scott

— Prophet (@One_Crazy_Sikhi) 18 April 2017
Travis Scott and Kylie Jenner dating is the grossest thing I've ever heard

— baemani (@_baemani) 17 April 2017
Travis Scott has to RUUUUN away from Kylie Jenner. Stay the fuck away

— Jimmy Davis (@JimmySwank13) 17 April 2017
Interestingly, Jenner is also said to have had an awkward encounter with her ex-boyfriend Tyga at Coachella.
The pair are reported to have bumped into each other before Kendrick Lamar's performance on Sunday, before "sharing a hug" and continuing on their own paths.
According to E! News, the meeting was amicable.