Kylie Jenner Just Posted Her First Beauty Vlog And The Comments Are Savage AF
29 September 2017, 12:56 | Updated: 29 September 2017, 12:58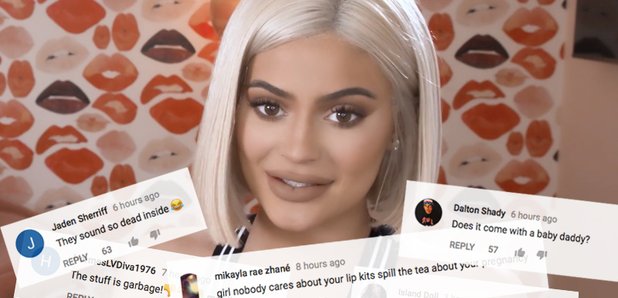 The makeup mogul has announced a new range of Autumn Lip Kit shades.
Kylie Jenner has officially joined the online beauty community after posting her first makeup vlog on YouTube.
In the video, the 20-year-old reality TV star sits alongside her best friend, Jordyn Woods, to announce the launch of her new autumn-themed Lip Kit collection.
While Kylie is no stranger to documenting her new beauty releases on Snapchat, this marks the young makeup mogul's debut haul-style YouTube video.
However, it appears the new Kylie Cosmetics drop has been overshadowed somewhat by another recent announcement - Jenner's rumoured pregnancy with Travis Scott.
Kylie is said to be expecting a baby girl with her rapper boyfriend, and the speculative reports are all people can talk about in the comments section of first vlogging attempt.
Amongst praise from fans and followers - "Queen Of Youtube" is a common theme throughout - are some more direct questions aimed at the starlet's unconfirmed pregnancy.




Viewers also had some interesting thoughts on the pair's commentary style...


...while others made varying observations on Kylie's appearance.

The Kylie Cosmetics Fall Lip Collection is set to launch on 6th October and includes five new shades - Autumn, Hazel, Butternut, Libra and Wicked.
Meanwhile, Kylie recently faced backlash following the release of Rihanna's 'Fenty Beauty' cosmetics collection.
The reality star received criticism from Rihanna fans after allegedly trying to "overshadow" her debut drop with a release of her own.
In addition, recent reports claim that Fenty Beauty is set to outsell Kylie Cosmetics by 2018.