Kylie Jenner Finally Reveals The Truth Behind Her Huge Body Transformation
19 October 2016, 12:02 | Updated: 19 October 2016, 12:14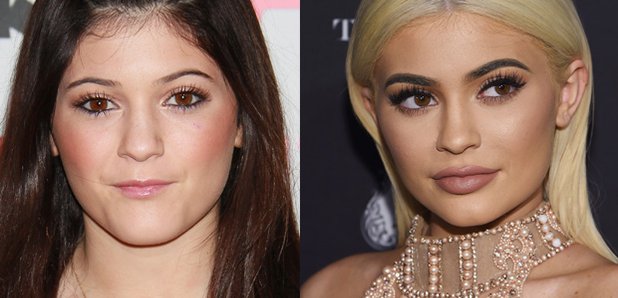 Ky has been addressing some popular cosmetic surgery rumours.
Kylie Jenner has finally addressed rumours about her much-discussed body transformation.
In an interview for her app, the reality star cleared up some rumours that have been circulating the internet surrounding her new curvier look.
Kylie, along with her best friend Stas, addressed the most popular surgery queries, including cheek and jaw reconstruction surgery, a nose job, breast augmentation.
She claims her curvier look is simply due to a natural weight gain and not cosmetic surgery.
"I used to be 120 [pounds at age 16]. Now I'm pushing 136, but it's alright, I like the chunkiness." she said.

"I don't think I really have the fattest ass, but I know my angles."
On breast surgery, she says "I've thought about it, but like why ruin it? I have really good boobs naturally and they're like a cute little size.
"I'm not against it, but right now it's a no for me."
After initially denying getting lip injections, Kylie later confessed that she had indeed had fillers to make her now signature pout more plump.
She suggests that this might be the reason behind the various jaw reshaping rumours.

"I always used to love my jaw. I never was self-conscious about my jaw but before I got my lips done my lips were very tiny and were more like sunken in, so my chin [seemed more pronounced]."
Jenner also denied having a nose job, professing that she's "always liked" her nose.
Meanwhile, the cosmetic queen recently opened up about her relationship with boyfriend Tyga in an interview with Complex magazine.
Kylie claimed the pair "need to be together at all times", hailing it as her "first real, mature relationship."