Kylie Jenner Hosts Her Own 'Secret' Baby Shower & Hints At Gender Reveal
14 November 2017, 12:51 | Updated: 14 November 2017, 12:55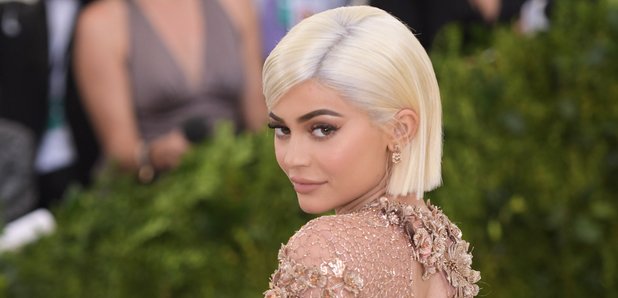 It's all happening at the Kardashian-Jenners.
Just one day after half-sister Kim threw a baby shower for her third child, Kylie Jenner appears to have hosted a celebration of her own.
The 20-year-old, who is rumoured to be expecting her first child with rapper Travis Scott, was spotted holding a pink-themed baby shower in her backyard this weekend.
Filled with rose-coloured ribbons, pink blossoms and lavish decorations, E! News report that around 30 people traveled to Kylie's mansion on Sunday morning for a pyjama brunch-themed party.
"It was a huge production with hundreds of pink roses that looked like a wedding," the source said, which many fans have taken as a hint towards Kylie having a girl.
"There were pink rose petals scattered around the pool and the posts to the tent were all wrapped in pink roses. There was also a big wall of pink flowers and a little stage."
Guests were allegedly given silk pyjamas to wear and ate from an "elaborate" menu: a waffle and omelet bar featured on one side, while the other included two large sweet tables with cakes and desserts.
"Each guest signed in and left a note for Kylie. People gave toasts and talked about what a great mom she will be during brunch," the source adds.
"Kylie was sitting front and center listening as people spoke. She got gifts from Babies 'R Us, some large gift baskets with books and clothes wrapped in cellophane and a lot of diapers."
The starlet recently accused photographers of editing paparazzi shots taken of her, but is still yet to confirm or deny the ongoing pregnancy rumours.
Meanwhile, recent reports suggest that Jenner may be engaged to her 'Butterfly Effect' rapper beau.