The 'Blonde Kris Jenner' Meme Is Taking Over Social Media
24 October 2017, 11:20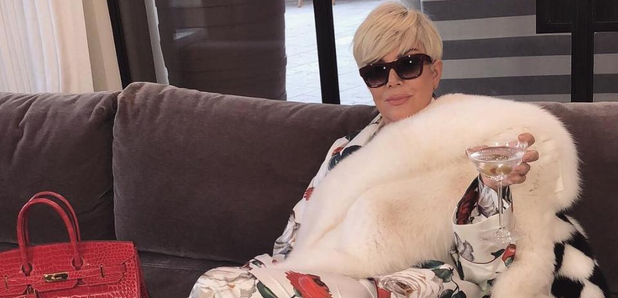 See all of the best "Blonde Kris Jenner" memes below...
The latest viral sensation taking over social media in 2017 is the "blonde Kris Jenner" meme.
The Internet craze is based on a new Instagram photo of Kris Jenner, uploaded by Kim Kardashian.
The picture features the famous Kardashian-Jenner momager with a brand new platinum blonde hairstyle.
Kim Kardashian encouraged fans to "caption this" photo and fans on social media got involved in the hilarious action.
Check out some of the best "blonde Kris Jenner" memes and tweets below:
Kris Jenner with the "I'm rich and y'all poor" looks. LOL! pic.twitter.com/1d8bm8k9S0

— ' (@milesjtp) 23 October 2017
this lady, kris jenner - is a whole mood. pic.twitter.com/vMhyvnhJl3

— Typical Girl (@SoDamnTrue) 24 October 2017
Kris Jenner really look like her husband died from "natural causes" and she telling everyone she started her own business before his passing. pic.twitter.com/87gQlRbATS

— BIG MAMA. (@HUMonTHESE) 23 October 2017
Kris Jenner is that white step aunt that has been in the family forever that been with Uncle Doug since 87' pic.twitter.com/TWRkLPRjbo

— #TheBeardCollector (@HOLLYandherEGO) 23 October 2017
kris jenner is all i wanna be pic.twitter.com/gM5qjsMetl

— dylan (@_dlnw) 23 October 2017
Reminder: Keeping Up With the Kardashians has only been around for 10 years.

Kris Jenner is 61. She's living her best life

You have time. pic.twitter.com/GCmF2b5I5n

— Denver (@_JustDenver) 23 October 2017
KRIS JENNER: give me the 'you're damn right i stole those puppies'

BARBER: say no more, fam pic.twitter.com/Z0bRey6o6j

— Hades Brown (@HayesBrown) 23 October 2017
I didn't know a blonde Kris Jenner was what I needed.
But now I know. pic.twitter.com/ncXjlT76l7

— Brute (@freethefrican) 23 October 2017
when you deposit your paycheck and still have money leftover from your last paycheck #krisjenner #krisjennermemes pic.twitter.com/D8tQm91XnP

— aly (@alyclorenzo) 24 October 2017
2017 has been home to some amazing viral crazes so far including the recent "First Of All Meme", "For the p*ssy/d*ck" challenge" and Bella Hadid's 'homeboy' sneaker shopping meme.