News Presenter Reveals What Really Happened In THAT Kourtney Kardashian Interview
21 October 2016, 12:34 | Updated: 21 October 2016, 13:46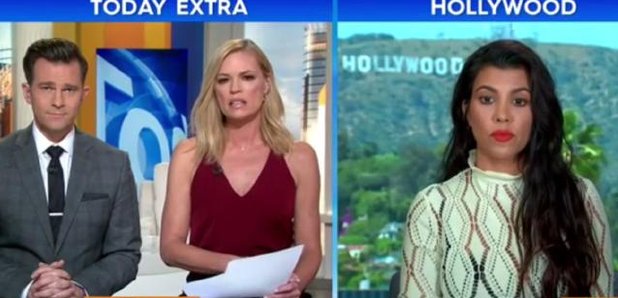 Kourtney was not happy at all.
An Australian news presenter has revealed what really happened behind the scenes during Kourtney Kardashian's awkward live interview.
Sonia Kruger, alongside co-host David Campbell, asked the reality star how her sister Kim was holding up after her Paris robbery.
However, after a long and very awkward silence from Kourtney, the interview ended rather abruptly, leaving the presenters to question where they went wrong.
"One of her people barged in when that question was asked," Kruger explained in a radio interview.
"When that interview was set up, no question was off limits," said Kruger.
"It wasn't like they came to us and said, 'whatever you do, do not ask a question about Kim and how Kim's doing after the Paris ordeal."
Kruger later retweeted this post, acknowledging how well she handled the situation.
Immediately after the short-lived interview, the presenters cut to an ad-break - whilst Kourtney allegedly made a very angry phone call.
"She was on the phone saying, 'These people just barged in and stopped this live interview. This is going to go everywhere. I need to go back and answer the question."
"So she stayed there and she came back to us [after the commercial break] which was really great of her to do that." Kruger said.