Kodak Black speaks out from jail after claiming he was "laced with drugs"
16 December 2019, 15:39 | Updated: 16 December 2019, 15:42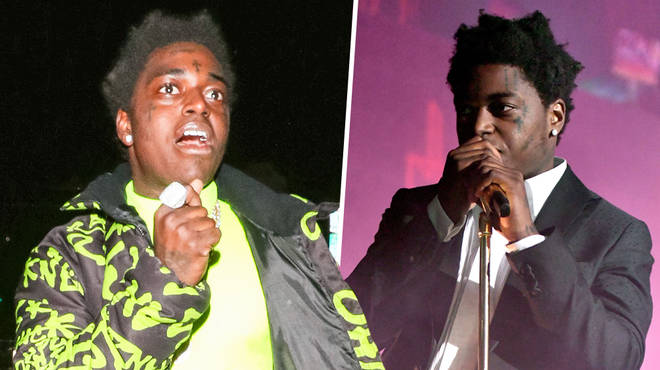 Rapper Kodak Black has released a statement from behind bars, where he details his prison brawl incident in October.
Kodak Black has released a statement from behind bars detailing the incident where he was involved in a prison brawl at the Miami Federal Department of Corrections in October.
The Floridian rapper was reportedly involved in a fight in prison, which led to one security guard being hospitalised. However, Kodak alleges there is more to the story.
On Saturday (December 14), the incarcerated rapper wrote a lengthy Instagram post, accusing the Miami FDC of essentially trying to kill him. He claims he was drugged and then denied medical attention when he attempted to seek help. 
With a statement, the "ZeZe" rapper posted on Instagram. The statement reads "On October 29th I was laced with an unknown substance here in Miami, FDC," he wrote.
Kodak continued "That substance gave me an out of body experience and had me feeling like I was possessed and dying slowly."
The Floridian rapper added "Upon this experience i managed to go to the CO's office to seek medical Attention (As shown on surveillance cameras). I was denied ! This left me in a state of paranoia."
Kodak further explained "Shortly after I got into an altercation with an inmate. This same CO who denied me medical attention, proceeded to pepper spray me which instantly impaired my vision and I was oblivious to who was punching and grabbing me repeatedly in the face."
"Even after I was on the floor they continued to strike me and deploy more people. I was summoning for them to stop while gasping for my breath."
Kodak revealed the drug he was allegedly given did not show up in his drug test. He also alleges that the inmate he fought went home the day.
The 22-year-old rapper also highlights the fact he has to mourn Juice Wrld's unfortunate death while being in jail.
"This near death experience felt like dogs were tearing at my skin while they were grabbing and beating me while I was under the influence of this unknown substance that mysteriously hasn't popped up in my Urine analysis and mysteriously the inmate I was fighting with went home the next day," said Kodak.
"I was beaten so brutally that I had to be taken to the Box in a wheelchair. I have been here for 45 days without commissary, hygiene stressed out and on psych meds. Having to mourn the loss of my brother Juice World behind the doors."