Kodak Black Reacts Awkwardly To Meeting Superfan In Hilarious Video - WATCH
16 May 2019, 12:35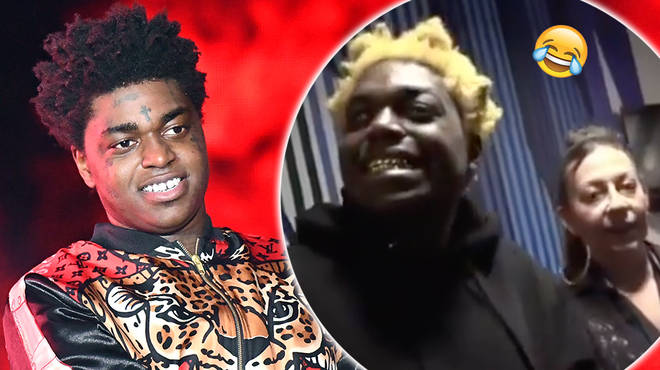 Kodak Black has shared a video of a weird encounter he experienced with one of his female super fans. The video includes many awkward hilarious moments.
Kodak Black's fans go hard for the Floridian rapper and it shows in recent videos he has posted that have instantly gone viral. Last month, the rapper met a superfan in Bahamas, who awkwardly gave him multiple kisses and was head over heels for him.
However, a new superfan is on the rise for his most recent greet and meet that was caught on camera. Kodak has share a video of him meeting a female super fan who is crazily fascinated with the artist.
Earlier today, Kodak took to Instagram to share the most awkward video of him meeting his female super fan. During the video, there are a few awkward exchanges between the rapper and the fan.
The super fan requests Kodak Black to give her a temporary tattoo of a cross in the middle of her forehead, to match his.
She tells the "ZeZe" rapper that her next tattoo will be her "third eye", so the rapper asks his entourage "Where the tattoo man at?".
She responded "Even if you put it with a marker right now I'd get that sh*t," she says. Kodak asked his entourage for a marker and it quickly appears.
She then repeatedly chants "get that marker playboy" while attempting to dance on the rapper. Kodak awkwardly responds and dances with her from a distance.
Kodak then gives her a temporary tattoo and she is overwhelmed with joy, so she hugs the rapper. While she hugs Kodak, she shockingly wraps her leg around him.
She once again throws her backside his way while singing, "We gon' get that after party" as he laughs. She also quickly lifted up her skirt.
It was definitely an awkward experience for Kodak, but she enjoyed her time regardless.