Kodak Black Shares Message From Jail Cell After Pleading Guilty In Gun Case
2 September 2019, 15:17 | Updated: 2 September 2019, 16:05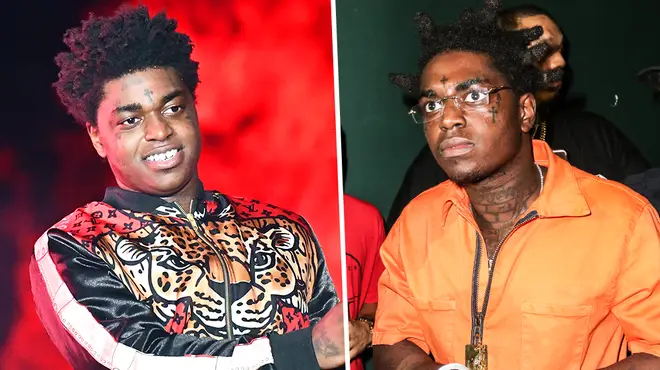 Floridian rapper Kodak Black has posted a message from jail for the first time since he plead guilty to the Miami federal gun charges.
Kodak Black has spoken out from behind bars about what has been on his mind since spending time in jail.
On Saturday afternoon (Aug. 31), just over one week after he pleaded guilty in his federal gun case, the Project Baby opened up about what's been on his mind while behind bars.
Kodak took to Instagram to share photos of a massive pile of mail from his hardcore fans. In his caption, the rapper thanks his fans and vents his thoughts about the past three months he's spent in jail.
He also prays that his "lessons turn to blessings."
Kodak wrote in this caption "4 Months Ago I Was Jus Facetiming Da Baddest Females On Planet Earth , Na Im Makin Jail Calls Waitin On Mail Call," Kodak wrote on Instagram.
The 22 year-old rapper continued "Ya Sometime I Come Off A Lil Arrogant But You`ll Be Too If You Was Young & Rich Comin Up Out Da Projects , Shiddd I Walked Out A Juvenile Detention Center To Millions Of Dollars #IMAGINEDAT".
The "ZeZe" rapper added "On Da Real , Im Feelin Its Sumn God Wanna Show Me Or Want Me To Do Cause Im Steady Going Through Da Same Thing, Hopefully These Lessons Turn To Blessings. I Appreciate Ya`ll Screamin To Me Too LOVE".
During a recent hearing (Aug. 22), the Kodak changed his original not guilty plea to guilty. Kodak had initially entered a not guilty plea on May 15, however changed his mind.
Kodak has been in jail ever since he was arrested en route to the 2019 Rolling Loud Festival in Miami. Kodak Black's sentencing is reportedly set for Nov. 13.