When Is Kodak Black's City Of War Released On YouTube And What Is The Series About?
8 May 2019, 17:13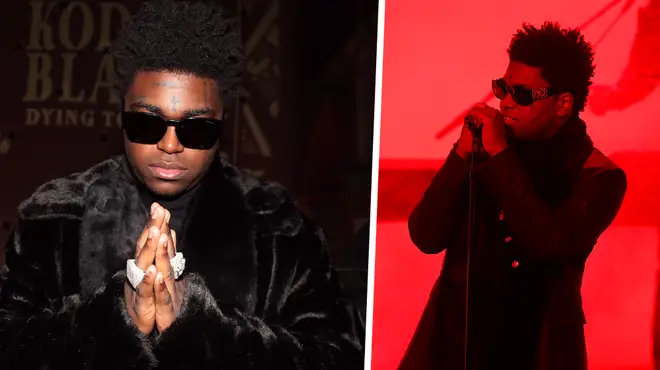 Kodak Black's has officially debuted the trailer for his new crime YouTube series called "City Of War"
What Is The "City Of War" About ?
"City Of War" is a new crime web series created by Richwood Florexil and Vincent Escobar. The series is set in South Florida, more specifically on the famous '3rd Street'. Some scenes are set in Mexico, relating to the "drug kingpin' city. and follows a war that breaks out between rival gangs in the city.
The story is based around which gang will claim the city. The the two opposing gangs are dressed in "bloods and crips" colours red and blue. The series features sex, violence and is for adult viewing.
Similar to The Wire, the police who are attempting to conquer the war between the gangs and crack down on drugs and violence.
Floridian rapper Gunplay appears in the trailer. It isn't clear yet what role he is playing in the series.
What Involvement Does Kodak Black Have ?
Kodak Black is the executive producer of "City Of War". He first announced that he is the executive producer of the show on Instagram on the 5th May 2019.
When Does It Premiere ?
The series will make it's debut this Summer, with new episodes dropping after the launch on Tuesdays at 7 PM EST. Although there has need no official release date, the rapper has confirmed it will be dropping June 2019.
Where Can You Watch It ?
The series is set to be aired on YouTube with new episodes being uploaded onto Kodak Black's YouTube Channel at 7pm EST.