Kim Kardashian Just Tweeted A Naked Picture Of Herself Because She "Had Nothing To Wear"
7 March 2016, 12:07 | Updated: 7 March 2016, 12:13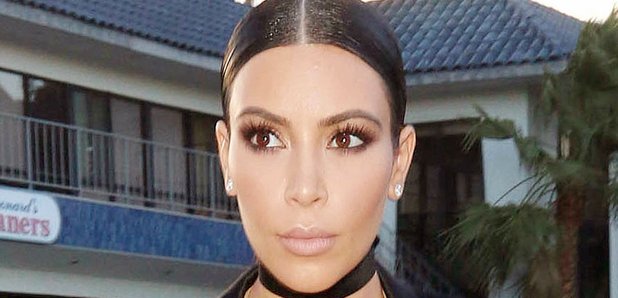 Wow.
If you know anything about Kim Kardashian, you will know that she isn't shy to reveal steamy images of herself online.
But today, the 35-year-old just posted one of her thirstiest photos ever via her Twitter account.
When you're like I have nothing to wear LOL pic.twitter.com/UlSLZb1fp1

— Kim Kardashian West (@KimKardashian) 7 March 2016
Does Kim really have nothing to wear?!
The picture has generated a mixed response across social media.
Some people are impressed with her amazing figure:
For the record Kim K's body is banging, not judging her for what she does cos it's her choice, I just think people are hypocrites

— Anni (@TheOnlyAnni_) 7 March 2016
If I had a body like Kim K's I wouldn't even uncensor that pic, I'd just post it fully naked

— Kelsey Maya (@kelsey_maya) 7 March 2016
Kim K gets paid millions.. but some of you be laughing at her for her recent pic.. but some of y'all be doing that for free..



— Naz izi (@Naz_izi) 7 March 2016
While others are tired of her naked photos:
Kim K "forced" to go naked as she has nothing to wear pic.twitter.com/VdytssGsZZ

— Gav (@ItsGav86) 7 March 2016
Kim K doing what she can to stay relevant, lmaoooo

— angel (@angaske_) 7 March 2016
So tired of Kim K being naked.

— Claire Underwood. (@_ZZRM) 7 March 2016
I don't & prolly never will understand what goes on in these damn celebrities minds... Cmon Kim K, you're a mother & a wife now...

— T.J. (@xtjsmith) 7 March 2016