Kim Kardashian Reveals Tristan Thompson Blocked Her On Instagram After Recent Comments
11 May 2018, 10:37 | Updated: 11 May 2018, 10:39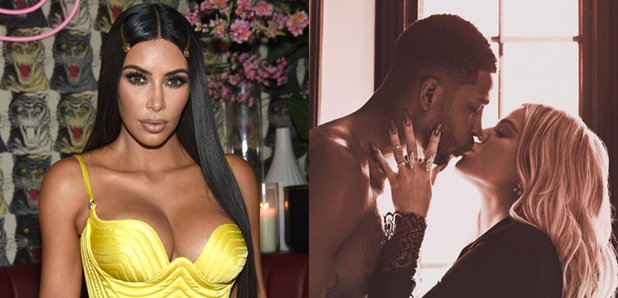 The pair are currently feuding.
Kim Kardashian has revealed that Tristan Thompson blocked her on Instagram over her recent comments about cheating on sister Khloe Kardashian.
The KUWTK reality star spoke about her current relationship with Thompson during a new interview with Ryan Seacrest.
After being asked if she is "rooting" Khloe Kardashian and Tristan Thompson's relationship, she gave a cryptic answer.
"OK, last time I went on TV and I answered some questions about her I got blocked on social media—and not from Khloe.
"So, I'm going to...yes, I'm always rooting for her. I'm always rooting for love," Kim said. "I'm always rooting for families."
See a clip from the interview below:
Thompson was apparently offended by Kim comments during and interview on The Ellen DeGeneres Show.
When asked about Tristan Thompson's alleged infidelity at the time, she said: "I don't even know how to describe it. It's so f--ked up," she told Ellen DeGeneres.
"I feel like Khloe always dives into relationships and puts her whole heart into everything. I mean, she moved [to Cleveland], and I've seen her be in a really tough situation before in her last relationship [with ex-husband Lamar Odom]."
Meanwhile, Tristan Thompson has reportedly revealed his reasons for allegedly cheating on Khloe Kardashian.