Kim Kardashian Sparks 'Outrage' After Being Spotted On Naked Photoshoot Days After New Baby
25 January 2018, 09:30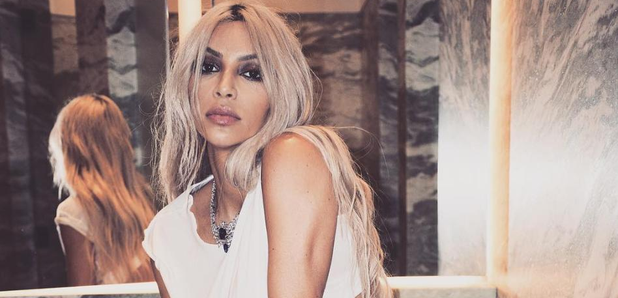 "What kind of mother does that?"
Kim Kardashian has sparked an angry response by some fans after she was pictured preparing for another racy photoshoot.
The famous mum-of-three, who recently welcomed new baby Chicago West via surrogate, was spotted in a completely see-through dress for a beach photoshoot in Malibu.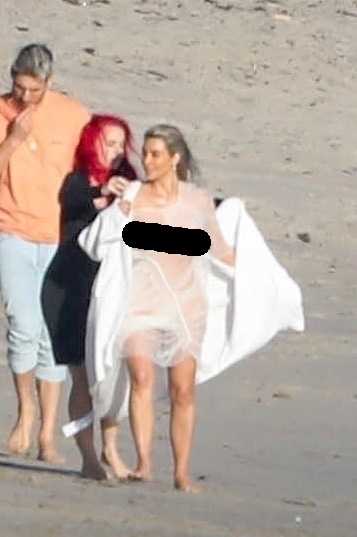 The 37-year-old reality star showed off her figure in a sheer dress that showed off her chest, while posing in front of the ocean.
After pictures from Kim's photoshoot began circulating the internet, fans began debating the topic on social media:
Be home with baby Chicago instead of at the beach and out seeing movies :( #disappointedfan #badpr

— Nicole McIntosh (@Nicole_McIntosh) 24 January 2018
So you're out at the beach doing a photo shoot when you have a brand new baby at home? What kind of mother does that? What kind of mother leaves a brand new baby?

— Tanya DuPras (@dupras_tanya) 24 January 2018
@KimKardashian I hope you are home with your newborn and not prancing on the beach or trying to promote any kind of profit. Stay home, this is an important bonding time. With you and not nannies.

— Averill Springer (@Averill44) 24 January 2018
@KimKardashian I love the way you dress and the way you don't care about what anyone around you thinks of your self keep being self absorbed your amazing love you

— Jacob (@Jacob78225806) 24 January 2018
Meanwhile, the official birth certificate for Kim Kardashian and Kanye West's baby girl Chicago West has been leaked online.
The documents revealed that the baby has no middle name.