Secret Video Footage Of Kim Kardashian Leaked Online After Paris Robbery
14 October 2016, 11:45 | Updated: 14 October 2016, 12:10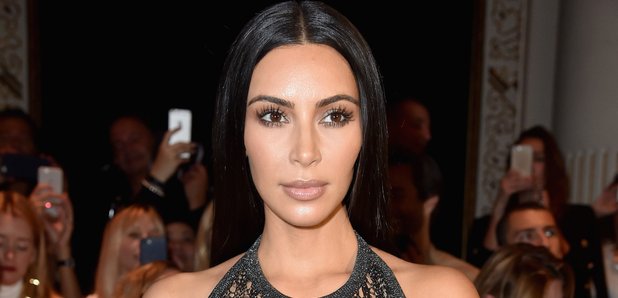 Police are investigating the source of the illegal footage.
A secret video tape of Kim Kardashian inside her apartment, immediately after her Paris robbery, has been leaked online.
TMZ reports that, just moments after the French police arrived at the scene, Kim was filmed wrapped in blanket while FaceTiming someone on one of the couches in her Paris apartment.
The heist occurred on 2nd October, 2016, and saw the masked robbers take off with an estimated $10 million worth of jewellery.
This included Kim's giant $3.3 million engagement ring from husband Kanye, seen on the star's Instagram account below.
In France, it is illegal to film someone in a private setting without their consent.
Since the unknown source shot the video of an unaware Kim without her consent, her legal team quickly shut down all traces of the video online.
The report also claims that the reality stars's legal team are now working alongside the French police in an attempt to uncover the mystery cameraman.
TMZ also note that the culprit could be faced with a year in prison, and have to pay a hefty fine of around $50k (£41k).
According to sister Khloe, Kim is "not doing well" after the ordeal.
The rest of the Kardashian-Jenner clan seem to be coping better, as youngest member Kylie posted up this snap after the KUWTK Season 12 wrap party this week.
Sister Kourtney also posted this inspirational message from her daily prayer book last week.
October 6, 2016
Kim is yet to speak publicly about the horrific ordeal.
Husband Kanye West was recently spotted leaving a recording studio in New York, which suggests the rapper is returning back to normality.