Kim Kardashian Responds To Backlash Over Braids & Straightening North's Hair
22 June 2018, 11:59 | Updated: 22 June 2018, 12:05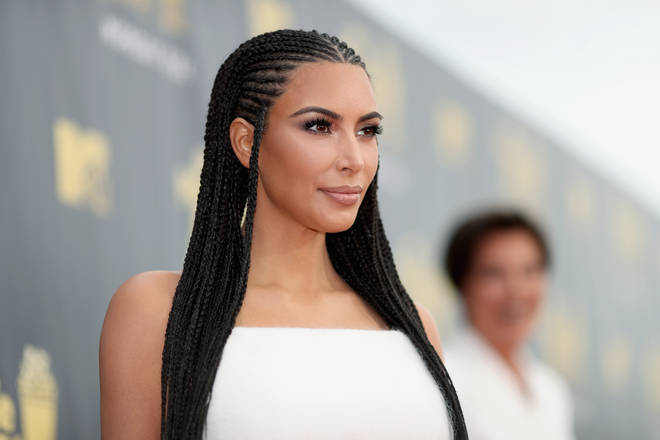 The TV personality faced criticism over her latest choice of hairstyle.
Kim Kardashian has responded after facing criticism of cultural appropriation following her choice to wear her hair in Fulani braids.
The mother-of-three wore her hair in the braids, which are inspired by the Fulani women of East and West Africa, whilst attending the MTV Movie and TV Awards last week, and faced backlash on social media.
"Kim Kardashian in these braids is exhausting," wrote one user. "The most annoying part is that at this point she knows what she's doing."
Speaking to Bustle, Kim defended her decision to wear the hairstyle and claims she did it for her five-year-old daughter North, saying, "I actually didn't see backlash. I actually did that look because North said she wanted braids and asked if I would do them with her. So we braided her hair and then we braided my hair."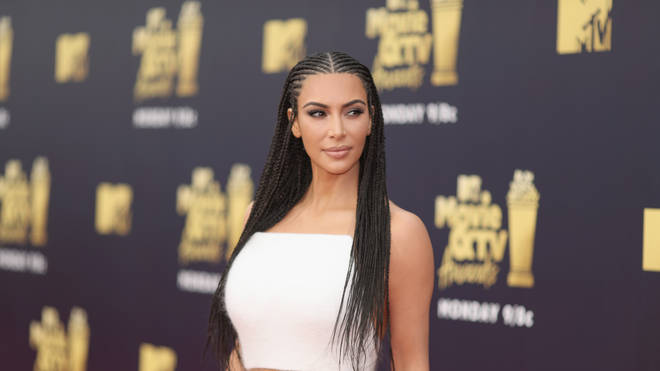 Kim previously sparked controversy after wearing the hairstyle earlier this year, and was similarly slammed after she described them as "Bo Derek braids".
"I [do] remember the backlash when I had the blonde hair and that I called them 'Bo Derek braids.'" she recalled. "But I obviously know they're called fulani braids and I know the origin of where they came from and I'm totally respectful of that. I'm not tone deaf to where I don't get it. I do get it."
She also defended her decision to straighten North's naturally curly hair after users on social media slammed the move. Some accused Kardashian using professional treatments on it or adding extensions.
"She wanted to try straight hair so I said she could try it for her birthday party and then if she liked it, she could do it in New York for her birthday. It's very limited to just that. And she knows that," the KKW Beauty owner explained.
"I think everyone thought it was this crazy pressed thing — I mean, I just used a flat iron and everyone was saying she was wearing extensions and I was like, 'No, she has curly hair, so that's what the length of her hair is when it's straightened.'"
Kim's explanation garnered mixed reactions online. Check them out below.
funny how my japanese mother learned how to do box braids and micros on my hair and my sister's hair and she never had the audacity to put those hairstyles on herself because she knew damn well.
Maybe non-black moms to black kids such as Kim Kardashian should take notes.

— 🖤Mina🖤 (@minapeixes) June 17, 2018
@KimKardashian said she got the braids done because North was getting them done and wanted her mom to look like her. She obviously can see that her moms hair is different than hers naturally. I think it's cute and exciting to see your mom with the same style as you.

— dana dey (@danadey_) June 21, 2018
But the braiding styles she wears and this one in particular is an African one. Not Armenian which is why people are considering it to be appropriation of African culture. No one is saying other cultures don't wear braids, but when have you ever seen anyone wear cornrows? 😉

— A 🖕🏽 (@417_bee) June 20, 2018
It is so sad to me that @KimKardashian has to defend wearing braids in her hair or straightening her daughters hair??? What planet are we living on. She should be able to do whatever hairstyle she wants and not have to apologize for it. Get a life, people!!

— jade to the izzo (@IMinSFLbiatch) June 21, 2018