Kim Kardashian Removes Family Christmas Card Following Kylie Jenner Backlash
29 December 2017, 14:04 | Updated: 29 December 2017, 14:06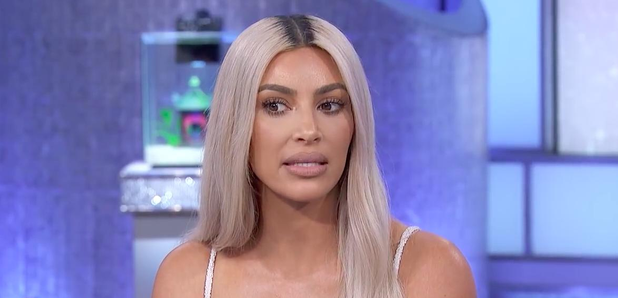 All 25 pictures have mysteriously disappeared...
Kim Kardashian has removed all evidence of her family Christmas card on Instagram after a huge backlash from fans about Kylie Jenner's rumoured pregnancy.
The reality star had posted a different picture from the card in the lead up to the 25th December, featuring almost every member of her family – except Kylie Jenner who is thought to be pregnant.
However the 37-year-old removed the pictures of the 28th December, claiming it was "always the plan".
Was always the plan. I archieved them so my instagram feed vibe is back https://t.co/yYG4Ib0Iud

— Kim Kardashian West (@KimKardashian) 28 December 2017
However many fans are convinced that the removal of the cards was linked to the backlash she received after not featuring Kylie Jenner in the card at all.
It was assumed by many there would be a pregnancy reveal on Christmas Day.
I see a lot of disappointment tonight. Maybe all the Kardashian Jenner fans should take a "break" from the Kardashian/Jenner crew. Have Kim, Khloe, and Kylie wondering when they'll get their fans back the same way y'all waited on that Christmas card. #kylie #kuwtk

— Ms. Here For It (@Hereme15) 26 December 2017
if day 25 of the kim kardashian christmas card series doesn't end in the reveal of kylie jenner's baby bump I'm going to be very disappointed

— Cassidy (@Cass22McDowell) 19 December 2017
Kim fucking Kardashian really played the fuck out of us. Had us waiting 25 days to see if Kylie Jenner pregnant and she's not even in the damn christmas card shit. KYLIE BITCH, IM COMING FOR YOU pic.twitter.com/LtVovzYi7Q

— icy grl (@pettyreligion) 26 December 2017
going by the Kardashian christmas card, Kylie Jenner is either totally pregnant or her whole family absolutely fucking hates her.

— Becca van Sambeck (@beccavansambeck) 24 December 2017
kim posted the final kardashian holiday card pic and kylie jenner is not in it and ive already called homeland security

— steph-rey dahmer (@whatissteph) 26 December 2017
Goodnight & merry xmas to everyone except Kylie Jenner for not revealing her pregnancy on the 25th day of Kristmas screw u Kylie I preferred your sis candle anyway

— yung dulcolax (@yungcitalopram) 26 December 2017
Interestingly, the card still appears on Kris Jenner's Instagram page.
Meanwhile, Kylie Jenner also recently made headlines after pictures of the her with a 'baby bump' at friend Jordyn Woods' September birthday party were resurfaced.
This has led some fans to suggest that Kylie Jenner has already had her baby with Travis Scott and is keeping it a secret.