Kim Kardashian's Harrowing Account Of Paris Robbery Has Reportedly Been Released
16 January 2017, 12:55 | Updated: 16 January 2017, 12:57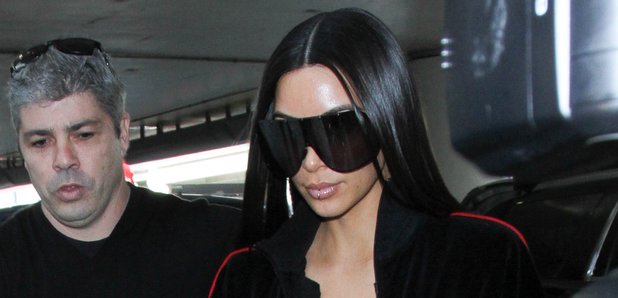 This is crazy.
Kim Kardashian's first-hand account of her Paris robbery has been revealed in an official police report, a French news outlet claim.
According to French newspaper 'Le Journal du Dimanche', the reality TV star's initial account of the robbery was recorded by French authorities on Monday 3rd October at around 4:30 a.m., just hours after the incident occurred.
This translated excerpt allegedly describes Kim's ordeal from her point of view:
"I heard a noise at the door, like footsteps, and I shouted, asking, 'Who's there?' " Kim said, according to the report.
"No one answered. I called my bodyguard at 2:56 a.m. Through the door, I saw two people arrive, plus the night man who was tied up,"
The wife of Kanye West continued, adding that one of the individuals was wearing a pair of ski goggles.
"It's the one with the ski goggles who stayed with me," she said, according to the report. "He demanded with a strong French accent, my ring. It was on the bedside table. It's worth 4 million dollars,"
"I told him that I didn't know, he took out a gun and I showed him the ring."
According to the report, Kim continued:
"They grabbed me and took me into the hallway. I was wearing a bathrobe, naked underneath. Then we went in the room again and they pushed me on the bed," she continued.
"And, it was this time, they tied me up with plastic cables and taped my hands, then they put tape over my mouth and my legs."
Kim is yet to confirm whether the report is accurate or not.
The news comes after 17 people were recently arrested in connection of the high-profile robbery - including her driver.
The incident last year resulted in Kim reportedly being robbed of almost £10m in jewellery at her luxury residence in the French capital.
In related news, the social media siren recently visited Dubai to teach a make-up masterclass with her squad - and charged her fans an astonishing amount of money to take a selfie with her.