A Kim Kardashian 'Paris Robbery' Halloween Costume Is Now Being Sold & It's Savage AF
11 October 2016, 12:29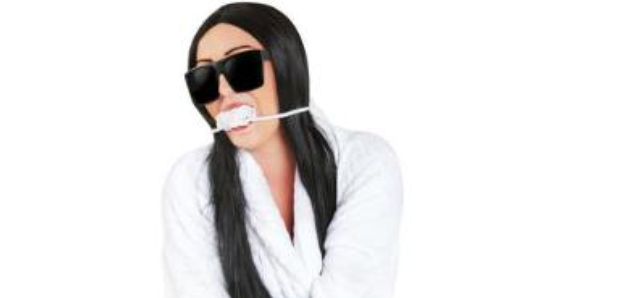 Fans are not impressed.
A costume company is now selling a Kim Kardashian Halloween outfit inspired by her recent gunpoint robbery in Paris.
US fancy dress makers Costumeish are cashing in on all the controversy surrounding the reality star's dramatic ordeal, just in time for Halloween.
The 'Parisian Heist Robbery Victim Costume' is available for $69.99 (£56) and comes complete with a white robe, a black wig, a "$4m dollar ring", large sunglasses, a fake gag and 2' of rope.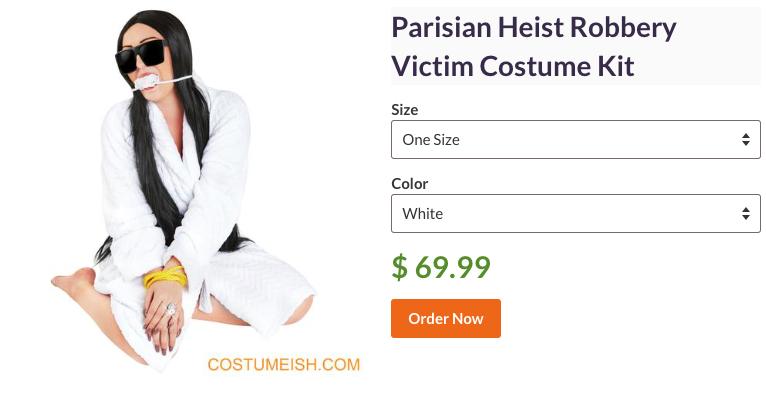 The description for the costume reads: "She has devoted her life to promoting American decadence, youth, and hedonism but all that flashy living caught up with her one night in Paris when armed men bound her, stole her jewelry and her peace of mind."
Fans have since taken to Twitter to express their disgust at the outfit:
Who decided to make a costume out of @KimKardashian's robbery? I don't even like her and know that's still not something to joke about

— Alecia (@aIeciaa) October 11, 2016
Someone made a 'Kim Kardashian robbery victim' costume for Halloween, I'd like to die and leave this planet for good, now.

— - ̗̀ metronome ̖́- (@mechromanced) October 11, 2016
Did I just see... A Kim Kardashian... Hostage costume......

— Rodo (@Luciferluvsme) October 11, 2016
plllleeeease let me catch you in the kim kardashian robbery halloween costume your life will end on october 31st

— polite millionaire (@briannaocs) October 11, 2016
okay this is disgusting? a women being bound and threatened wITH HER LIFE IS NOT A COSTUME KIM KARDASHIAN IS IN FACT A HUMAN WITH FEELINGS!! pic.twitter.com/5gXenncoNV

— Alex Turco (@ATwerko) October 11, 2016
I don't care what your opinion is on the Kim kardashian robbery however to make a Halloween costume of a girl tied up mocking her is sick

— Chronically Stoned (@stonednannyxo) October 11, 2016
So horrible that someone would actually make a 'Kim Kardashian Robbery' Halloween costume!

— Emma (@emi_emma1) October 11, 2016
That Kim Kardashian Halloween costume is not right at all

— Julia (@juliaritaxo) October 11, 2016