Are Kim K and Kanye West Using A Surrogate For Their Third Child?
8 November 2016, 11:53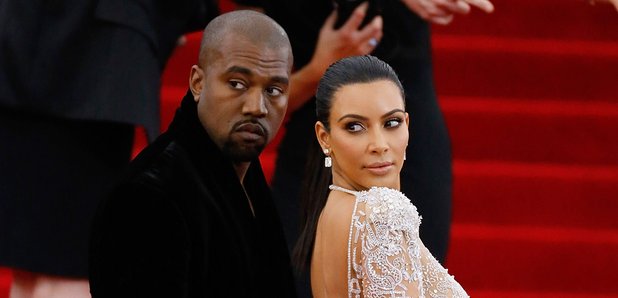 The reality star has faced pregnancy complications in the past.
Kim Kardashian has shared her thoughts on using a surrogate for her third child.
The reality star experienced life-threatening complications during her previous two pregnancies with 3-year-old daughter North, and 10-month-old son, Saint.
After vowing never to have another child, but expressing her and husband Kanye West's desire for more children, Kim admitted to her sisters that she wants to look into surrogacy.
"I've come to the conclusion that I just want to explore surrogacy." the 36-year-old told her shocked family on the latest episode of Keeping Up With The Kardashians.
Kim was open about her health issues during pregnancy, which included potential life-threatening conditions placenta accreta and pre-eclampsia.
TMZ also reported towards the end of last year that doctors advised Ye's wife not to have any more children, as it is almost guaranteed she will develop the same conditions if she falls pregnant again.
However, according to Kim, Yeezy was piling on the pressure to expand the brood.
"I was so set on my two kids and how happy I was with my life the way that it is, but Kanye has been mentioning it every single day for the past 10 days. I'm like why is he doing this to me?!"
The star previously claimed that she 'really wouldn't wish' her pregnancy on 'anyone'.
She did admit, however, that after having North, she would have 'a million' children, suggesting that surrogacy, amongst other alternative methods, may be the only way.