Kim Kardashian Reveals She Was On The Set Of Kanye West's 'All Of The Lights' Video
17 September 2014, 15:26 | Updated: 20 September 2014, 11:11
Hear why Kim chose to reload Kanye West's 'All Of The Lights' on today's Reloaded.
Kim Kardashian West has revealed that she was on the set of her husband Kanye West's 'All Of The Lights' video.
The 'Keeping Up With The Kardashians' star shared the story during a special guest appearance on Capital XTRA's Reloaded with Manny Norte today (17th September).
As well as selecting songs by Blackstreet and Mya, Kim chose 'All Of The Lights' as her Kanye pick and admitted she was on the set of the video because she was also working on a separate project with director Hype Williams on the same set.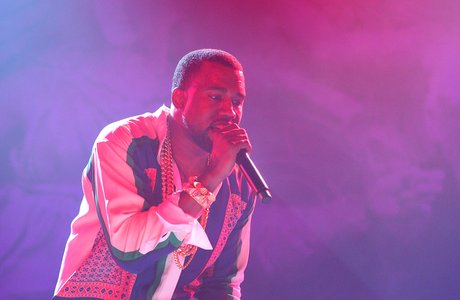 "We were going back and forth from his to mine, and it was really cool," Kim said.
Watch why Kim chose to include that track in her Reloaded selection above.
Catch Reloaded on Capital XTRA Monday-Saturday at 11am, Monday-Thursday at 6pm and Sundays 6am-12pm.