Kim Kardashian Reveals The Reason She'll Finally Tone Down Her Naked Photoshoots
19 September 2017, 16:21 | Updated: 19 September 2017, 16:23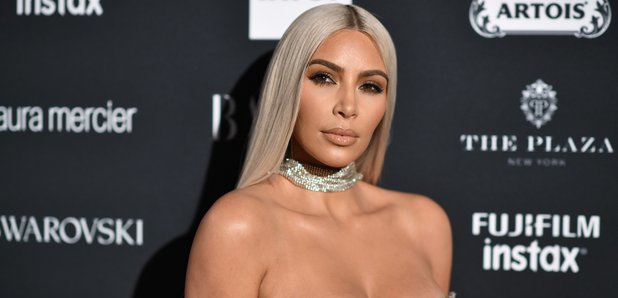 The reality star was speaking on life following her infamous Paris robbery.
Kim Kardashian has revealed that she plans to "tone down" her naked photoshoots in the future.
The 36-year-old reality star, who has daughter North and son Saint, claims she will be cutting down on the amount of naked shoots as she gets older. Although she still wants to enjoy them while she can.
When asked about the topic by Allure magazine, she said: "Yes. I'm like, I'm going to tone it down. But then I'm like, Wait, I can't be doing it in 10 years, so - I might as well. I don't know what the age cut-off is."
The news follows Kim's recent admission that she took her infamous mirror selfie because she thought it would be the last time she'd have a good body.
"I was actually pregnant in that photo. I just found out I was pregnant and so I had to dye my hair back. I thought, 'You know what this is my one last shot of a good photo before my body is done,' so I took a pic ...
"I was truly was baffled when people still cared. They have seen me naked 500 times."
Kim also revealed that she isn't often affected by online critics, but can understand why people get "hurt" by her actions.
"I have thick skin and this isn't for everyone," she explained.
"I can see why people get hurt and are bothered by it. I do break down at times. I'm just like it's not OK for people to say these awful things.
"For people to have all this keyboard courage to say the craziest things about you is OK and it's not OK."