Kim Kardashian Breaks Down In First TV Interview Since Paris Robbery – WATCH
27 April 2017, 14:28 | Updated: 27 April 2017, 14:30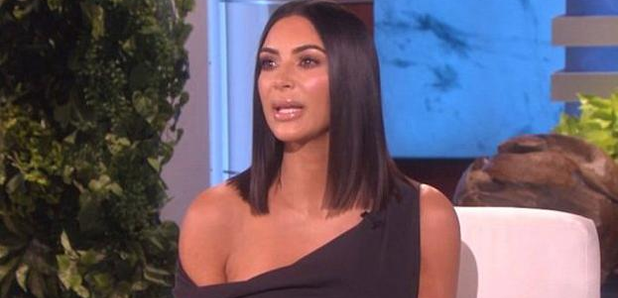 Kim made her first TV appearance since the incident.
Kim Kardashian fought back tears during her first TV interview since she was dramatically robbed at gunpoint in Paris last year.
The reality star broke her media silence on the incident during a new interview with Ellen.
"I know it sounds crazy, but I know that was meant to happen to me," she said.
"I don't want to start crying but I know it was meant to happen. I feel like I'm such a different person."
Watch below:
Wearing a lot less jewellery than usual, the KUWTK star told Ellen that she made the decision to be less materialistic, and raise her children in the same way.
Kim famously flaunted her diamonds on Instagram days before she was robbed in Paris.
"I don't want to cry anymore. I really feel like things happen in your life to teach you things," she said.
"Automatically, your stomach drops, it's a feeling you just can't describe. I said a prayer, I said I know I'm going to heaven, I hope my kids and my husband are OK. You're making me cry..."
Meanwhile, Kim's sister Kylie has been in the news recently after ending her relationship with Tyga and appearing to move on with Travis Scott.
The 19-year-old is also preparing to launch her own reality TV show 'The Life Of Kylie', which is set to air at some point this year.