Kim Kardashian Dragged For "Unrecognisable" & "Photoshopped" New Campaign Picture
6 August 2019, 15:24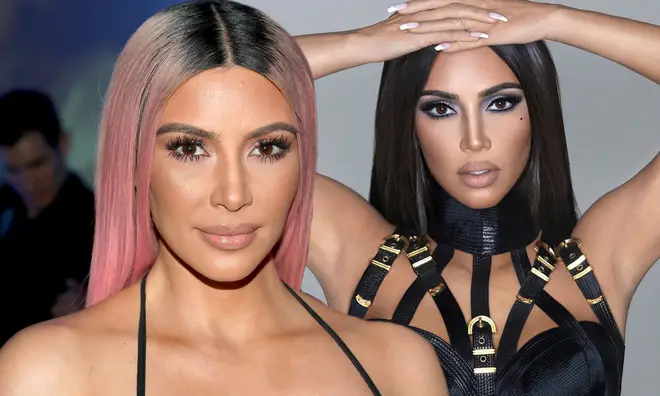 The 38-year-old reality star has also been accused of cultural appropriation for her latest campaign image for her KKW Beauty '90's Collection.'
Kim Kardashian is receiving some serious criticism for her latest KKW Beauty promotional image, as the reality star announced her new '90's Collection'.
The 38-year-old shared an image of herself sporting an extremely smooth complexion, smoked-out eyes, very full lips and an overly contoured nose, wearing an outfit of leather straps and buckles.
Kim received hoards of comments underneath the post and on Twitter from people claiming she looks "unrecognisable" in the picture, and accusing her of excessive Photoshop.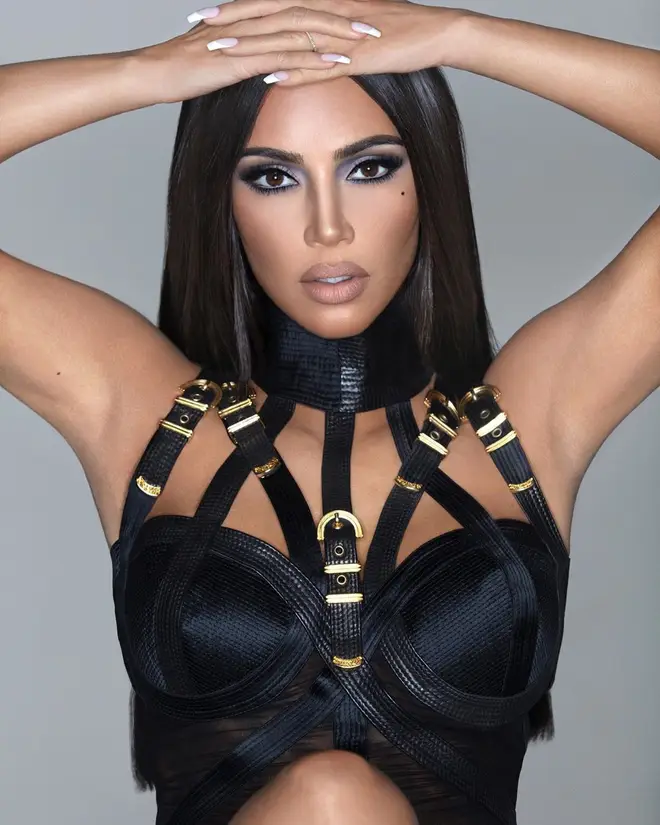 "So photoshopped you don't even look yourself anymore, Kim," wrote one fan, while another questioned, "Am I the only one who didn't recognise sis for like a good 10 seconds."
"Kim, is that you? Seriously?" said another. "That doesn't even look like her. Photoshopped so much!" commented one user. Some commenters compared Kim's appearance to singers Aaliyah and Toni Braxton.
Kim is yet to respond to the comments.
Okay but who is that in the photo?

— leroi. (@glitterbyfenty) August 5, 2019
that looks like an entirely different girl 🤯

— Abi (@MissAbi_Newton) August 5, 2019
She's so photoshopped she doesn't even know what she looks like🤣🤣🤣🤣🤣🤣🤣🤣

— Molly Lynn (@Lucygail6) August 5, 2019
This isn't the first time in recent months that Kim has faced backlash following a product launch. The curvy celeb was publicly slammed after announcing her shapewear line, which was called 'Kimono' at the time.
Many felt the brand showed major disrespect towards the Japanese culture and felt affronted by Kim Kardashian's use of the word, calling it "disrespectful", "baffling" and "offensive".
The mother-of-four later apologised and announced that she would rename the brand following the controversy.