Kim Kardashian Confuses Fans With Bizarre Skin "Implants" Around Her Neck
28 August 2018, 16:00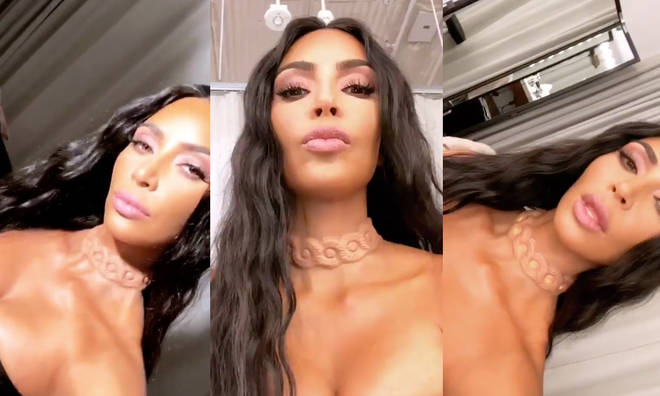 People are creeped out.
Kim Kardashian has left some fans grossed out by her latest fashion choice.
The social media star took to Instagram to unveil herself wearing a necklace which appears to be inserted underneath her skin and lights up to her heartbeat.
"My necklace glows like a heartbeat. It moves to the rhythm of my heartbeat," the mother-of-three says as she shows off her new accessory.
Designed by fashion brand A. Human, the faux implant is is obviously a prosthetic piece, but people are still very creeped out by this new body modification trend.
this made me nauseous why is it her skin color

— oli (@olibur_) August 27, 2018
Chrissy Teigen was also spotted wearing a pair of prosthetic angel wings on her chest, while 'Queer Eye's Tan France joined the club by wearing a faux under-the-skin Tudor neck ruff.
A. Human is the brainchild of Kardashian's friend Simon Huck, who will open an exhibit on 5th September at the beginning of New York Fashion Week.
"We didn't want to root any of our modifications on the idea of existing insecurities or discomforts," Huck recently told Vogue magazine. "A. Human is about the freedom to explore this world and live in this world in any way you choose."
According to the publication, the exhibit will feature medications such as a "conch-shell-like permanent heel" and "DNA-mirrored hearts created and implanted for you and your beloved."