Kim Kardashian Accused Of 'Blackface' After Teasing New Makeup Line
16 June 2017, 12:21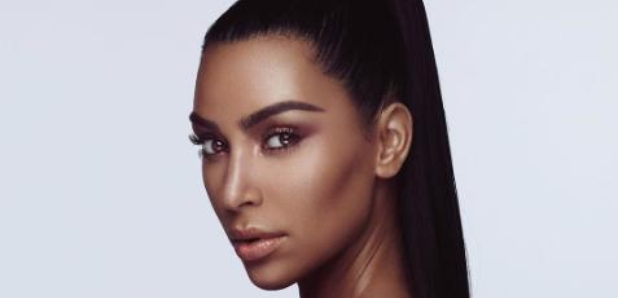 The reality TV star has been slammed by Twitter users after the images were posted online.
Kim Kardashian has been slammed by Twitter users after being accused of 'blackface' in some new promotional photos.
Taking to her Instagram account this week, the mother-of-two shared a photo of herself to promote her Creme Contour & Highlight Kit.
However, it wasn't long before users began pointing out that Kim looked much darker in the photo than usual.
Some users even began accusing the star of 'blackface' and cultural appropriation.
You dont have to do blackface pic.twitter.com/MLcJ5Hbg9R

— Wynters (@Sacha_Wynters) June 14, 2017
First @KimKardashian starts a beauty line because she is jealous of @KylieJenner fame now kim is sporting blackface in her campaign. Nice

— Kaitlyn Wiens (@cupcakekitty531) June 15, 2017
Now @KimKardashian you know you ain't that damn dark stop trying to be black pic.twitter.com/PPRF2SxORc

— moonlight (@dreesoul) June 14, 2017
You aren't black @KimKardashian pic.twitter.com/Xq3DQrcvbx

— D MASTA FRE$H (@_NatalieDrew) June 14, 2017
Others jumped to the star's defence.
Some users pointed out her Armenian heritage, while others simply put her deepened colour down to a spray tan.
She's Armenian, aka naturally darker complected, let's all calm down

— Britt McKenna Budell (@BrittxBudell) June 14, 2017
Y'ALL ARE REACHING!! @KimKardashian does NOT have blackface on in her new promo... chill out smh

— Billie McQueen (@B_Fashionista) June 15, 2017
@KimKardashian didn't do black face with her KKW promo picture, She is Armenian, which means she has a natural tan. Y'all pushing it

— lana (@malikfiction) June 16, 2017
Kim is yet to respond to the comments.
Meanwhile, the 'Keeping Up With The Kardashians' star has been busy celebrating the 4th birthday of her daughter, North West.
The star was joined by husband Kanye for a meal in celebration of their daughter's big day.