Kim Kardashian Answers Shocking Truths In 73 Questions During $46 Million Mansion Tour
12 April 2019, 16:46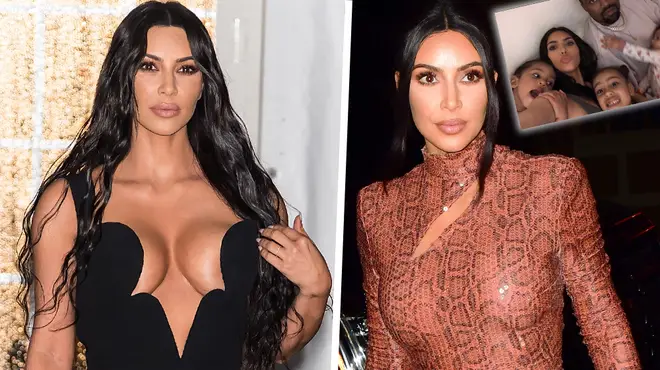 Kim Kardashian answers 73 questions with Vogue, while showing us around her and Kanye's $46 Million Mansion...
Kim Kardashian has been very open recently, announcing her future plans with expanding her career in pursing to become a lawyer and revealing more details on how she deals with her husband Kanye West's bipolar disorder.
In Vogue's most recent YouTube video, the reality star turned pop culture sensation answers 73 questions about Kanye West, her kids, her career and her family.
The video begins with the titling '73 Q's With Kim Kardashian' set outside her house, with the camera journalist knocking the door. Kanye West answers the door and humour sly acts as though the 73 questions are for him, when we all know it's for Kim.
His wife interjects and says "babe, this is for me" and the cameras to come into her home, which she calls a "minimal monastery".
73 Questions With Kim Kardashian West (ft. Kanye West) | Vogue
As for some highlights of the video, Kim's revels her favorite gift from Kanye was the adidas, Apple and Disney shares he gifted her a few years back.
Kim Kardashian shared that the last movie that made her laugh was Incredibles 2.
Kim talks highly of her family throughout the video, especially with her mother. Kim reveals that she admires her mother's career as she's 50 and still manages all the kids.
The beauty mogul reveals she spends only around thirty minutes a day on Instagram, which came as a shock to many as she has 134M followers and she wishes that people would "not focus" on her ass all the time. 
Kim reveals the weirdest revelation, Kim's hidden talent is being able to smell when someone has a cavity. Weird right?
The beauty model pursing a lawyer career, revealed the one question she hates being asked, and it is a simple "What do you do?".
Fans are speculating that Kim K doesn't like being asked what she does is because there's too many things to list, that some people wouldn't deem as a "credible" career.
When asked what is the craziest thing a fan has ever done to Kim, she responded revealing one fan once asked Kim "to legitimately adopt them" and she gave another shocking example.
Kim revealed the one thing she doesn't like that people address a lot when it comes to her and she responded "I wish they would not focus on my ass all the time"
The social media sensation revealed the weirdest rumour she's ever heard about herself, and i's one so far out of the ordinary. Kim Kardashian replied "I've heard that I killed a racoon with my high heels"
The interview includes many serious and funny questions which makes it an interesting, informative and funny watch.