TLC Have Launched A Kickstarter Campaign To Fund Their Final Album
20 January 2015, 09:59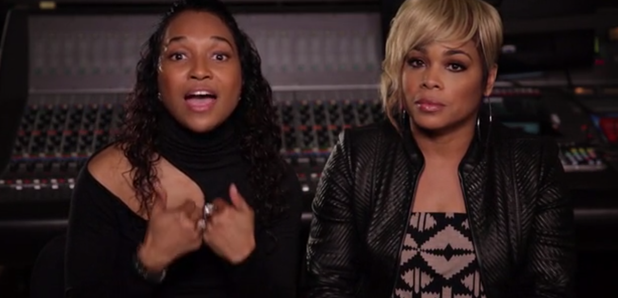 TLC want you to donate and become "a part of TLC history."
TLC have announced plans to make one final album, but they're asking for some help. Tionne 'T-Boz' Watkins and Rozonda 'Chilli' Thomas have launched a Kickstarter to campaign in a bid to raise $150,000 to fund what will be their fifth studio album.
In a video posted on the Kickstarter page, the 'No Scrub' singers are seen asking fans to donate money and be a party of TLC history.
"The reason why we're here today is because we want to do one last TLC album... We want to do an album but we want to do it on our own" T-Boz explains.
It's OFFICIAL. We are making a FINAL ALBUM. We need YOU to make it happen on @kickstarter!!!! http://t.co/uj0JedPpmD pic.twitter.com/igCpUKqLJG

— TLC (@OfficialTLC) January 19, 2015
The group, short of third member Lisa 'Left-Eye' Lopez who sadly passed away 12 years ago, are adamant about releasing their final album without the back-up of a major label who "don't often give artists complete control of their own music."
"It is ESSENTIAL that we create our final album completely on our own terms, without any restrictions, with YOU."
Since launching on Monday (19th January) they have already raised $50,000 of the $150,000 they are asking for. They have decided on a 30-day timestamp to raise the full sum.
But what will an TLC album sound like 13-years on from their 2002 '3D' album?
"Our final album will stay true to the TLC sound, always confronting the real issues and life experiences that we all must face every single day, everywhere" TLCs said. "You'll always have a guy hanging out the passenger side!"
Check out TLC's Kickstarter campaign.