Fans Think Khloe Kardashian Got Plastic Surgery After Seeing Her 'New Face'
10 November 2017, 12:51 | Updated: 10 November 2017, 12:59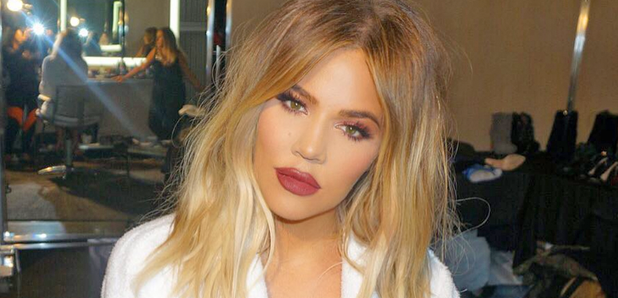 The reality TV star sparked rumours that she's gone under the knife.
Khloe Kardashian has left fans very confused after posting her latest Instagram selfie.
The reality TV star, who is rumoured to be pregnant, received a barrage of comments regarding her face as people speculated that she has had plastic surgery.
Followers are convinced that Khloe has undergone facial surgery after spotting a difference in her nose from previous photos.
"I hope this is a filter and she didn't touch her nose" wrote one commenter.
"That's some work been down on your nose and mouth this month. You can barely stretch a smile" said one fan, whilst others were more direct: "What the hell did you do to your face?"
"You are unrecognizable and that's not how your nose looks! What the hell is going on with you and who in your entourage is responsible for this failure???" wrote one visibly angered follower.
Some fans added further speculation by suggesting that the star had undergone more than one procedure.
"She had her nose done, shaved her chin and eye lift. This is no damn filter lmao, are y'all blind" said one.
However, many users were quick to point out that Khloe and the rest of her sisters are known for their love of 'contouring' - a makeup hack which gives the illusion of sharper, slimmer features.
"New nose contour…. she rounded the tip instead of just contouring the sides and bottom. Interesting," noted one user.
Khloe is yet to respond to the ongoing rumours.
Meanwhile, the social media starlet appeared to confirm pregnancy rumours after fans spotted what appeared to be a "bump" in a recent Snapchat.
Khloe is allegedly due to give birth early next year, a similar time to sisters Kim and Kylie.