Khloe Kardashian Reveals Kim Is "Not Doing Well" Following Paris Robbery
12 October 2016, 10:30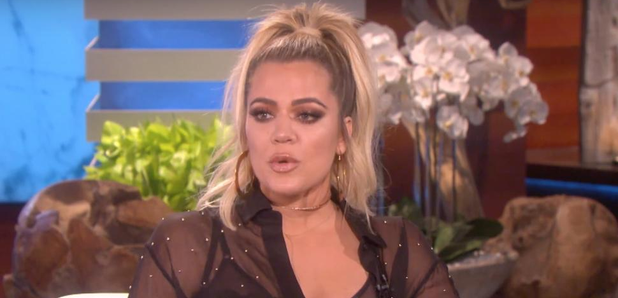 Kim's sister describes the ordeal as "incredibly traumatic".
Khloe Kardashian has explained that Kim Kardashian is "not doing that well" following her recent robbery in Paris.
The first of the family to speak out about the incident, Khloe described the ordeal as "incredibly traumatic" in a new interview with Ellen Degeneres.
"It's a wake up call to make a lot of life adjustments," she said.
"This is a really serious matter."
Watch the video below:
Khloe explains that the famous family are "super close", and are taking all necessary precautions to remain "as protected as possible".
The reality star also recognised that the sisters may need to "pull back a little bit" from social media.
The family have been critisized in recent weeks for overexposing on their respective Instagram and Snapchat accounts.
Kim posted a snap of her diamond engagement ring just days before the robbery, which saw masked robbers make off with around $10m (£8m) worth of jewellery.

Since the robbery, the Kardashian-Jenner clan have kept an uncharacteristically low profile on all social media sites.
Kim has remained silent since the incident in Paris, and is yet to comment on the ordeal.
In related news, reports suggest that Yeezy's wife is suing celebrity gossip site MediaTakeout over claims that the jewellery heist was a hoax.