Khloe Kardashian Allegedly "Living In Hell" Amid Tristan Thompson Cheating Scandal
4 May 2018, 12:10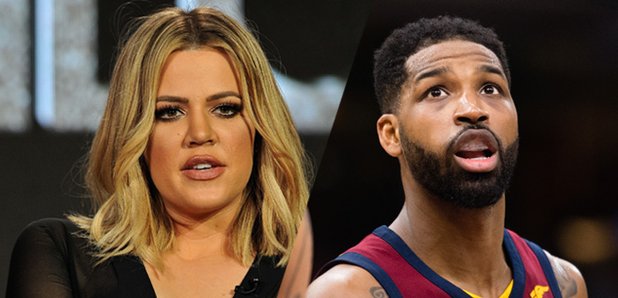 Khloe gave birth to the couple's daughter on 12th April.
Khloe Kardashian reportedly feels as though she's "living in her own personal hell" amid claims her boyfriend Tristan Thompson cheated on her.
The reality TV star's relationship was rocked three weeks ago after the NBA player was accused of cheating on his pregnant girlfriend with number of women.
Just days after the reports surfaced, Khloe gave birth to the couple's first child, a daughter named True Thompson, on 12th April in Cleveland, where the couple resides.
Following the scandal, E! reports that Khloe is feeling conflicted about her future with Tristan, with a source revealing that the couple "don't speak much about the situation".
"Khloe feels like she is living in her own personal hell. The only thing keeping her happy right now is True and the support from her family," the source says.
"Tristan has desperately been trying to keep Khloe happy and make their relationship work, but she thinks it's too far done."
During an appearance on The Ellen DeGeneres Show, Khloe's sister Kim Kardashian spoke out about the ongoing situation and describing it as "so f**ked up".
"I don't even know how to describe it," the mother-of-three told Ellen, "It's a really sad situation all over,"
"She wanted to have some alone time with the baby and figure out what her next steps are," she added, "It must be so hard to have your heart broken and fall in love - all in a day or two."
While Khloe has posted a cryptic message in light of the scandal, Thompson is yet to officially address the claims.