Khloe Kardashian Advert Sparks Huge Row Over Female Body Shaming
16 February 2017, 10:38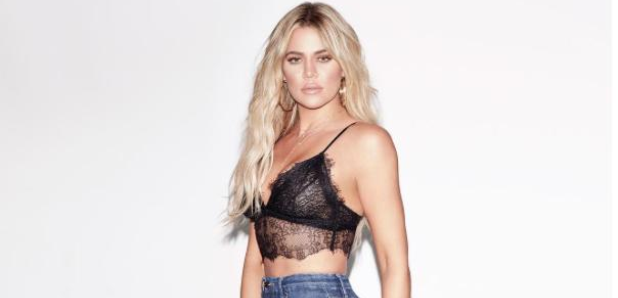 Some people are furious.
An advert featuring Khloe Kardashian in a leotard has sparked a huge row over female body shaming.
Some critics are calling on London Mayor Sadiq Khan to remove Protein World's image of the reality star, following strong concerns that it could cause confidence issues among young women.
Check out the poster below: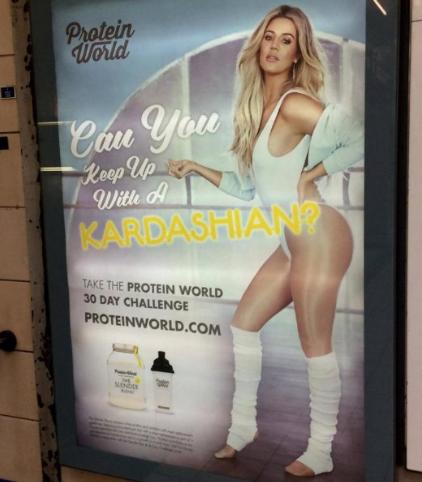 Interestingly, the same company came under fire for its "Are You Beach Body Ready" poster, which similarly sparked a big backlash when it appeared in London two years ago.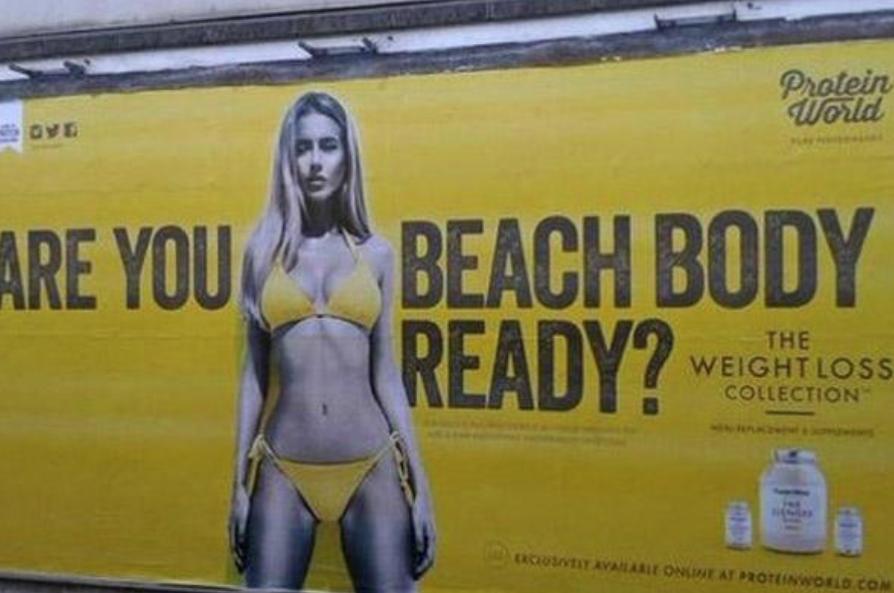 Sadiq Khan announced last summer that adverts which put Londoners under pressure to conform to an unhealthy or unrealistic body image would be banned from the transport network.
However TFL claim that new advert, which doesn't feature people in their underwear or swimming gear, wouldn't be banned.
The 6-month campaign, featuring the Khloe Kardashian, centres around the company's 30-day weight-loss challenge which aims to make women feel more "confident and comfortable" in their own skin or "show what their ex is missing."
The advert has sparked a number of complaints, with Green Assembly member Caroline Russell, saying: "People taking the Tube should not have to be bombarded with adverts that imply their bodies aren't good enough.
"Young people receive this negative message from enough social media channels and it's appalling that this is being reinforced on Tube platforms, against the Mayor's own policy, when people are taking trips to school, to work, or going out to socialise.
"I am urging the Mayor to look again at these adverts that challenge young people to 'keep up' with reality stars known for idealised and unrealistic body shapes. He needs to enforce his own guidelines and live up to his manifesto promise to Londoners.
"Every body is a good body and TfL should be promoting inclusion and making their stations welcoming spaces. Allowing these adverts risks making people lose confidence in themselves."
However, a spokesman for the Mayor said: "This advert was closely reviewed and deemed to comply with the new TfL advertising policy that bans adverts that could pressurise people to conform to unhealthy or unrealistic body images."
Does the poster promote body shaming?