Kevin Hart Steps Down As Oscars 2019 Host After Homophobic Tweets Resurface
7 December 2018, 09:29 | Updated: 7 December 2018, 09:34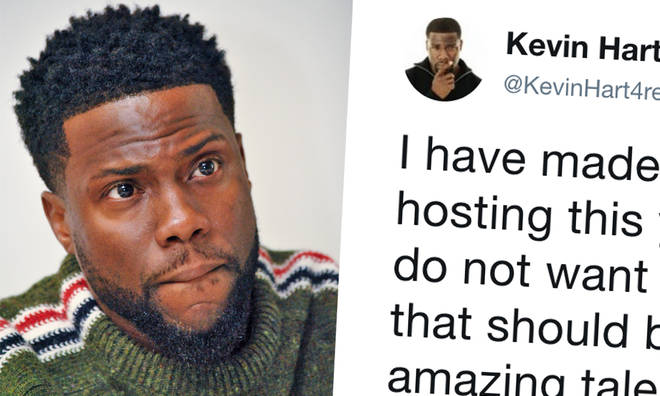 Comedian Kevin Hart had revealed he was set to host the Oscars 2019 just days before he decided to step down after historic homophobic tweets were discovered.
Kevin Hart has revealed that he has stepped down from his role as host of the Oscars 2019 after homophobic tweets he sent several years ago were condemned on social media.
The stand-up comedian and Hollywood star took to Twitter to announce his decision to step down from his Oscars hosting role and issued an apology to the LGBTQ community.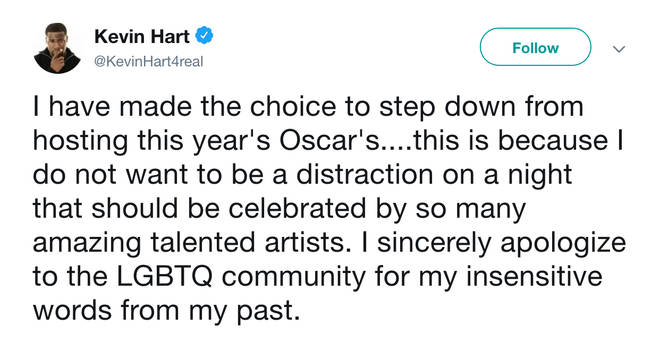 Writing on Twitter, Kevin said, 'I have made the choice to step down from hosting this year's Oscar's....this is because I do not want to be a distraction on a night that should be celebrated by so many amazing talented artists. I sincerely apologize to the LGBTQ community for my insensitive words from my past.'
In a separate tweet, he went on to say, 'I'm sorry that I hurt people.. I am evolving and want to continue to do so. My goal is to bring people together not tear us apart. Much love & appreciation to the Academy. I hope we can meet again.'
The shock announcement comes just days after Kevin took to Instagram to reveal that it was a dream come true to host the Oscars and that he couldn't wait to get started.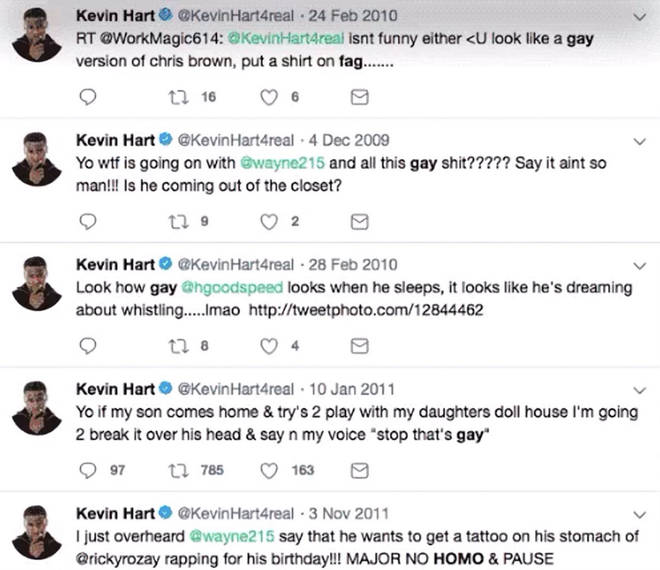 In an Instagram post, he had previously stated how his mother would be "smiling ear to ear" at the news and that he was "blown away simply because this has been a goal on my list for some time".
Fellow comedian Billy Eichner took to Twitter to comment on the situation and wrote, 'I'm no saint. We just wanted a little understanding, a little explanation. Apologies are tough - they leave you vulnerable. Toxic masculinity is real. I deal with it in my own way too. So on that note, I appreciate @KevinHart4real apologizing. And apology accepted. That's all.'
The Oscars haven't yet announced an alternative host following Kevin Hart stepping down.
> Download Our Free App For All The Latest News!