Kevin Hart Netflix special 'Zero F*cks Given': trailer, how to watch & more
16 November 2020, 16:15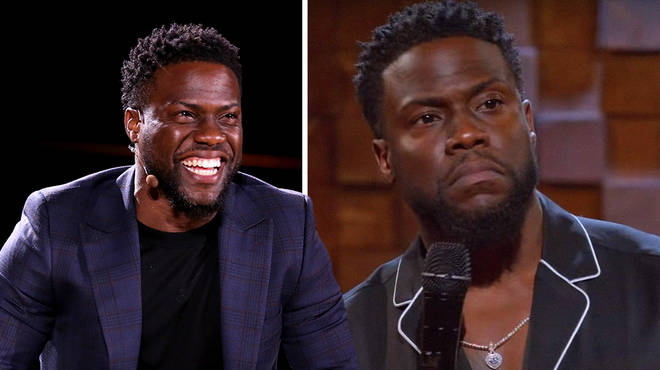 American comedian Kevin Hart's Netflix special 'Zero F*cks Given' is coming to Netflix soon!
Kevin Hart is making a return to our screens. This time around, he's letting the world into his home with his latest Netflix special 'Zero F**cks Given'.
Following up from his epic 2019 Netflix special 'Irresponsible', the 41-year-old comedian will not be holding back when it comes to his life dramas in the new special.
Find out more about 'Zero F**ks Given' below.
What is Kevin Hart's 'Zero F**ks Given'?

The show was filmed in September 2020 in Los Angeles, California.

In a short promo clip Kevin Hart uploaded to his Instagram, Hart reveals that he created a comedy show in his home as it's the only place he feels safe due to the coronavirus pandemic.

However, the star lives in no average house. Hart's living room is so big that he's able to have a small stage with a socially distanced, small crowd.

In the teaser clip, Hart tells the audience he will continue to delve into his cheating ad sex tape scandal, as it was a major thing his family went through.

Hart also addresses the concept of cancel culture since he has often had controversy in the industry. However, he uses his comedy as a tool to toy with serious topics.

Outside of his personal life, Kevin Hart details America's reaction to the Coronavirus pandemic. 


When is the release date for -Zero F**ks Given'?

Kevin Hart's Zero F**ks Given will hit Netflix on Tuesday, Nov. 17.

How can I watch it 'Zero F**ks Given'?

Kevin Hart's 'Zero F**cks' Given' will be available in the US to watch here on Netflix.

What is the trailer for Kevin Hart's 'Zero F**ks Given'?