Kevin Hart's Mystery 'Sex Tape' Partner Has Reportedly Been Identified
19 September 2017, 10:35 | Updated: 19 September 2017, 10:38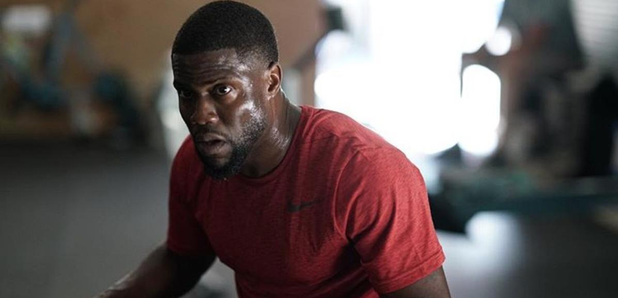 Hart was allegedly being extorted by someone who has a sex tape of him and another woman.
The woman who is at the centre of a huge Kevin hart sex tape scandal has reportedly been identified as a stripper.
According to TMZ, the mystery woman met Kevin Hart during a wild weekend in Las Vegas and can be seen walking around in various states of undress in the explicit sex tape.
The 27-year-old, who was named by TMZ, has reportedly has denied anything to do with the footage and has agreed to sit a lie detector test – but only if Hart pays her $420,000.
According to the celebrity gossip site, authorities are not convinced by her argument.
Meanwhile, authorities are still trying to find the person responsible for extorting Kevin Hart.
TMZ claim the L.A. County District Attorney's Office Bureau of Investigations are currently honing in on one suspect.
Interestingly, before making the multi-million dollar demand for Kevin to keep the video a secret, the extortionist tried to get at least one media outlet to pay $15 million for the video.
But it's not currently clear whether the woman who appeared in the video is responsible for planting the phone in bedroom and recording their encounter.
Kevin Hart is currently under fire from fans after appearing to admit to cheating on his pregnant wife, during an apology video on Instagram.