Kevin Hart Confirms New 'Lil Kev' Animated TV Series & It Sounds Hilarious
8 February 2018, 12:40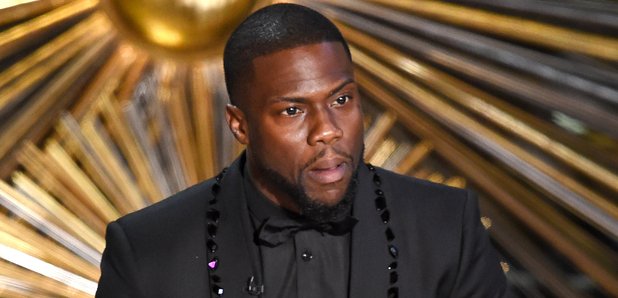 Kevin Hart is coming to your TV screens.
Kevin Hart has revealed that he plans to release his own animated television series called 'Lil Kev'.
The comedian, who recently made headlines for his drunken Super Bowl antics, confirmed that Fox has officially picked up a pilot of a new animated TV series based on his childhood.
The new show will be written by Michael Price (The Simpsons) and Matt Claybrooks (Everybody Hates Chris) and will also feature the voice of Kevin Hart as 'Lil Kev', alongside Deon Cole, Gerald Johnson, Keith Robertson and Wanda Sykes.
Deadline have revealed the show is about "the story of a 12-year-old, pint-sized, optimistic, highly imaginative kid who navigates growing up in the crime filled inner-city of North Philly."
The animated series will also feature Kevin Hart's "strong, quick-tempered mother, drug addicted father, pessimistic older brother, ex-con uncle, and wise-ass talking dog."
"I refuse to stop people....I have more goals that need to be checked off of my list....a major animation series based off of my life is one of those goals," said Kevin Hart on Instagram.
Kevin Hart has previously used his voice in animated films including 'The Secret Life Of Pets' and 'Captain Underpants: The Epic Movie'.
However 'Lil Kev' will be the first time Kevin Hart has voiced an animated project about his own life.
Fox's entertainment president, Michael Thorn, gave his own synopsis of the plot: "It's About Kevin Hart's experiences growing up and how his relationship with his mother and his community led to his optimistic, positive outlook despite some of the challenges and circumstances that he grew up with."
There is currently no release date for Kevin Hart's new animated series 'Lil Kev'.