Kevin Hart Teaches How To Honk A Horn "With Rhythm" In Hilarious Student Driver Outtakes
15 January 2016, 10:47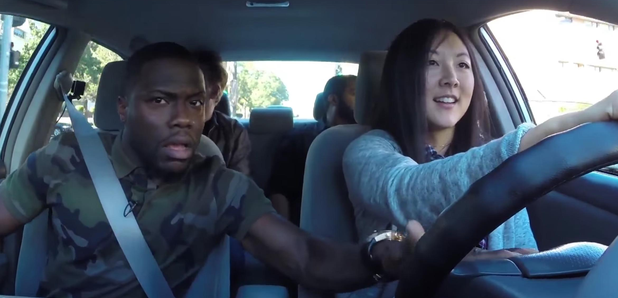 This is even funnier than the original clip.
Last week a hilarious video of Kevin Hart and Ice Cube teaching a learner to drive on Conan's US talk show went viral (if you didn't see it, stop what you're doing and watch it now).
Now, Conan has released the outtakes from the most unconventional driving lesson in the world, and they're just as funny as the original clip itself.
US comedian Hart teaches the learner, Diana, how to "honk a horn with rhythm" after noticing that she honks like a "white person."
"See that," he says, after doing a demonstration. "It's like a song."
Watch the outtakes above.