Kendall Jenner Is Being Savaged Online After Wearing A 'Fur Coat' On The Catwalk
16 January 2018, 13:03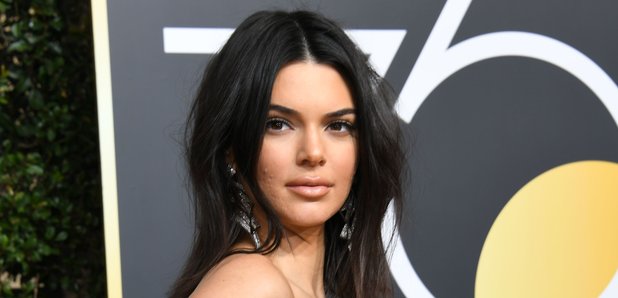 The highest-paid model in the world has been labelled a "disgrace".
Kendall Jenner has sparked outrage after wearing what many assume to be real fur during Milan Fashion Week.
The reality TV star appeared on the DSquared2 catwalk on Sunday donning an oversized fur jacket over the top of a satin maxi dress.
Images of Jenner - who was recently hailed the world's highest-paid model - wearing the jacket were met with harsh criticism online.
this coat! backstage @Dsquared2 pic.twitter.com/ndl8d477w8

— Kendall (@KendallJenner) 15 January 2018
Kendall Jenner wears fur in 2018, cops wrath of entire internet https://t.co/8CVMkwj6QP

HOW MANY POOR SOULS DIED FOR THAT MONSTROSITY @KendallJenner

HEARTLESS pic.twitter.com/jQQ4MY6yD4

— Animals1st (@Animals1st) 15 January 2018
Users across social media have branded the model a "disgrace" and have criticised her for setting a poor example to both her fans and the public.
Despite the backlash, neither Jenner or DSquared2 have confirmed whether or not the jacket was made of real fur or just a very realistic alternative.
Reports do claim, however, that the high-end brand does stock mink coats, 100% Racoon fur hats and hooded jackets made from Coyote fur.
@KendallJenner u are a disgrace millions of young girls look up to you and youre encouraging them to have no respect for the beautiful animals on our planet how can u think wearing fur is ok? I hope karma catches up with u soon #KendallJenner

— Wendy (@jovigirl30x) 14 January 2018
The really sad thing is, apart from the needless cruel death of animals, is that such high profile models would make an impact if they chose to refuse to wear real fur. It's time they actually had some morals and made these arsehole designers think about their actions.

— Sarah Kirby (@sarahkirbyblog) 14 January 2018
Fur is gross and unnecessary. Gucci, Armani, Michael Kors, Stella McCartney, Netaporter and more get the drill but apparently @KendallJenner & @Dsquared2 missed the memo. #FurFree #Fashionista https://t.co/Jy7klC29NN

— New Year Kelly (@DreamInLace) 15 January 2018
This is F**KING DISGUSTING!!! I'm officially done with Kardashians/Jenners. It's doesn't matter that it was for work. For her to post it saying how she loves the coat that is made of real fur is DISGUSTING. IM DONE #KendallJenner https://t.co/WVyhyzArej

— // Tatiana // (@thetatilopez13) 16 January 2018
Why do you wear FUR!!!!!

— Dee (@deedee1650) 14 January 2018
In recent years, designer brands including Michael Kors, Gucci and Vivienne Westwood have all ceased to use fur in their collections.
Following the backlash, many users were quick to suggest that some of the criticism should be aimed at DSquared2 themselves.
In addition, some users supported the model's decision to wear the coat.
it's funny how everybody is attacking kendall for the fur coat but nobody's actually attacking the people who made the fur coat aka @Dsquared2

— erica (@jennerxhadid) 14 January 2018
I think @KendallJenner looked amazing in the fur coat at Dsquared2 and I applaud her having the guts to wear it. There's nothing wrong with fur coats and it's time people got over their faux hysteria about something they know little about.

— MrEE Man (@MrEE_Man) 15 January 2018
Jenner is yet to respond to the incident.
This isn't the first time Kendall has faced online backlash - the star was at the centre of a worldwide controversy following her appearance in a Pepsi advert which mimicked the Black Lives Matter movement.