Katy Perry Apologises For Appropriating Black And Asian Culture - WATCH
12 June 2017, 13:29 | Updated: 12 June 2017, 13:32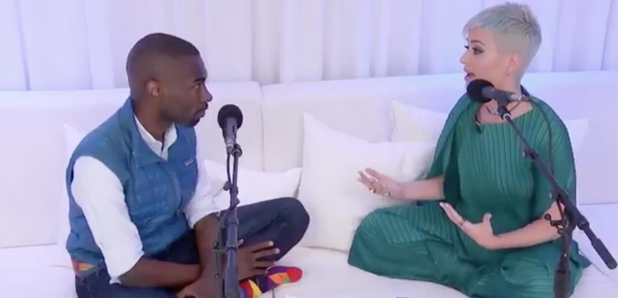 Perry revealed she has now educated herself on the topic.
Katy Perry has apologised for appropriating black and Asian culture in her past music videos.
During an insightful interview with Black Lives Matter activist Deray Mckesson, the 'Bon Appetit' singer admitted that she is guilty of cultural appropriation and benefits from white privilege.
Watch a clip from the interview below:
Katy Perry acknowledges her "cultural appropriation" but it'll never be enough for them, we can never supplicate ourselves hard enough pic.twitter.com/RiXEfxBtVi

— Tolerant Fellow (@nontolerantman) June 11, 2017
"I've made several mistakes," she began. "Even in the 'This Is How We Do' video about how I wore my hair.
"[One of my friends] told me about the power in black women's hair and how beautiful it is and the struggle," Perry said.
"I didn't know that I did it wrong until I heard people saying that I did it wrong."
She then went on to explain that she listened and educated herself on the topic.
"Sometimes it takes someone to say out of compassion, out of love, this is where the original is. And a 'do you understand?' and not just a clap back."
Perry also later admitted: "I have lots of white privilege."
While promoting her new album 'Witness', the singer live-streamed her entire weekend, which included the interview above.