Justin Bieber Punches Fan In The Face, Leaves Him With Bloody Lip – WATCH
23 November 2016, 11:02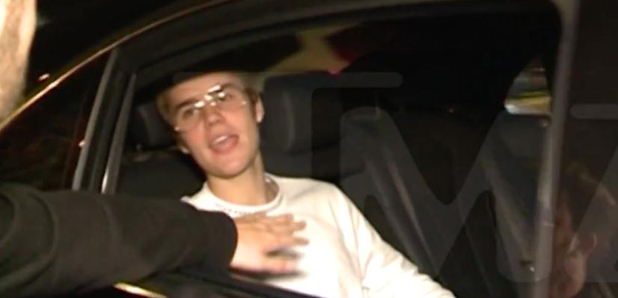 Ouch!
Justin Bieber punched a fan in the face after they attempted to reach into his car.
The 'Sorry' singer, who has shown his dislike for over-eager fans in the past, reacted angrily when a fan in Barcelona tried to invade his personal space.
Watch below:
The Spanish fan, who was left with a bloody lip following the incident, appeared to react with a combination of shock and excitement.
Back in May, Bieber said that he no longer wanted to take photos with fans because he didn't want to "feel like a zoo animal".
Justin Bieber is currently in Barcelona as part of his Purpose tour.