Juice WRLD's girlfriend breaks silence on rapper's death during live on stage tribute
16 December 2019, 10:53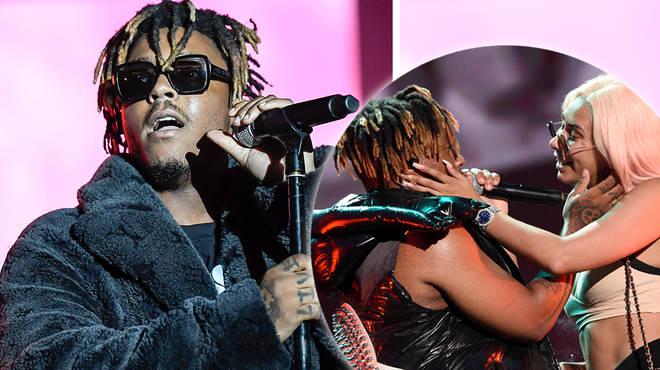 Ally Lotti has payed tribute to the late rapper Juice WRLD on stage with an emotional speech.
Juice WRLD's girlfriend, Ally Lotti has spoken out for the first time one week after the late rapper's unfortunate death. 
On Sunday (Dec 15) The late rapper's girlfriend took to the stage at the Rolling Loud festival at the Banc of California Stadium in Los Angeles. Lotti, 27, shared a lovely message to the crowd during a tribute to "Bandit" rapper.
In a clip uploaded to Twitter, Lotti explains how much Juice WRLD loved his fans and advises them to stay away from negativity.
Lotti begins "I just wanted to come out here and let everyone know that Jarad loved every single person that he helped on this earth. He literally loved every single one of you guys," said the 27 year-old.
Juice WRLD's girlfriend continued "There is not a time when he had shown me any different love then he felt for you."
She added "He wants everyone to know that you need to take any negative, any negative thing in your life, he would tell you every time he saw you and change that to a positive situation."
On Sunday (Dec 8th) Juice WRLD sadly passed away after suffering a seizure at Chicago's Midway airport.
Juice WRLD's open-casket funeral took place on Friday, where his loved ones gathered in Harvey, Illinois, to remember him.
Rapper Nicki Minaj also publicly spoken out on Juice WRLD's passing, as they toured together this year. Minaj paid her respects to Juice WRLD at the Billboard Women In Music Awards on Thursday.
The "Lucid Dreams" rapper's mother has also spoken out on his drug addiction.