Jordyn Woods Takes To The Stage As Surprise Guest During Jaden Smith's Coachella Performance
15 April 2019, 10:30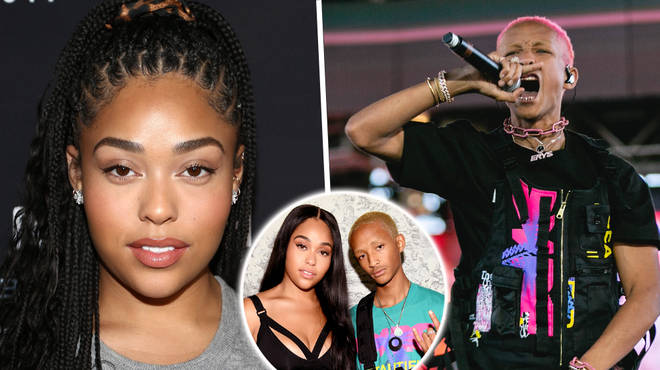 Jordyn Woods makes a surprise appearance on stage during Jaden Smith's performance...
Jordyn Woods is happily living her best life at Coachella after dealing with the most devastating and biggest Kardashian scandal ever. Not too long ago, Woods was in tears on Red Table Talk addressing being "the other woman" in Khloe's ex-boyfriend, Tristan Thompson's, cheating scandal.
The Kardashian/Jenners reportedly severed ties with her and unfollowed her off social media. There was talk of Jordyn Woods not being able to sustain her lifestyle, suspecting the blow up was going to "affect her career".
However, the reality star and model has her hands in international markets and looks as happy as ever.
During Jaden's performance at Coachella, Woods got on stage to cheer to the crowd and dance while Jaden stood on a white Tesla. Jordyn only hopped on stage quickly, did a little dance and left the stage.
Jordyn Woods took to her Instagram story to post a clip of her on stage captioning it "Had to run on stage of course,".
At the beginning of Jaden's set, his sister Willow Smith performed alongside him and did an aerial stunt.
The Smith family has been apart of Jordyn's life since she was little and she formed a close bond with them over the years.
The Smith's were Woods' ally during one of her darkest times, when she was accused of stealing her close family friend, Khloe Kardashian's, boyfriend.
Woods first opened up and spoke out on the situation during an appearance on Jada Pinkett Smith's Red Table Talk back in early March.
During the talk show, Woods confessed to kissing Thompson, but said that's all that happened.
"On the way out [of his house], he did kiss me. No passion, no nothing, on the way out he just kissed me. It was a kiss on the lips, but no tongue kiss, no making out, nothing." Jordyn said on Red Table Talk.
Although Jordyn is still doing her business ventures, one thing that will never be the same is her relationship with ex- BFF Kylie Jenner, who is Khloe Kardashian's little sister.
The scandal impacted Woods' relationship with Kylie Jenner: Woods moved out of Kylie's guest house and the two reportedly haven't been on good terms since.
Although they are in a weird space, the pair have been trying to make an effort to mend their relationship.