Jordyn Woods May Be About To Break A Hidden Kardashian Rule On 'Red Table Talk'
27 February 2019, 11:20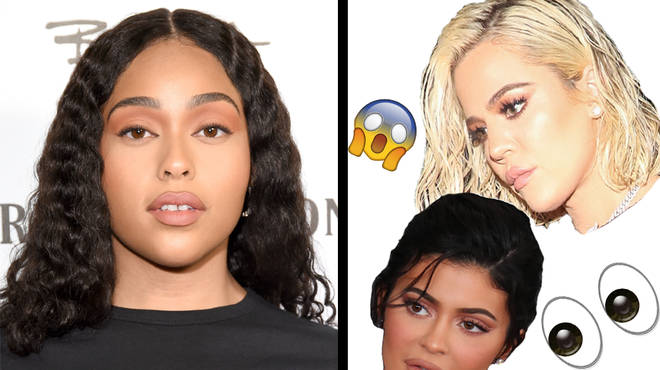 Jordyn Woods has crossed The Kardashian's by being caught up in the Tristan Thompson cheating scandal, but she may cross them again on 'Red Table Talk'...
Jordyn Woods is set to be a new guest and upcoming appearance on Jada Pinkett Smith's Red Table Talk. Red Table Talk is renowened for being a Facebook channel where Jada engages in deep conversations and her celebrity guests.
Jada's guests usually tells a "spill all" on controversial situations they have been in or private embarrassing stories that have become public knowledge.
With Jordyn Woods allegedly being "the other woman" in the Tristan Thompson cheating scandal, there is no doubt they will speak about recent allegations against the 21 year-old model.
Jordyn Woods called Will Smith her "uncle" and grew up with Jaden. Thats how she met Kylie... so I can see why she's going on Red Table Talk pic.twitter.com/rLBNnhSQJH

— Cute Blouse (@PrinceCharmingP) February 26, 2019
However, Jordyn Woods might find herself in a worse predicament than she is in now. If Jordyn Woods addresses recent allegations of having a fling with Tristan Thompson, she could end up fighting a legal battle.
Kylie Jenner's ex-BFF can't say too much about the Kardashian family or even attempt to clear her name with the Tristan Thompson cheating scandal, or she could potentially be liable to being prosecuted at court.
According to TMZ, Jordyn Woods could face a lawsuit from the Kardashian clan if she gets too candid about the Kardashians.

Sources close to the Kardashian Family told TMZ that Jordyn Woods was required to sign off on a non-disclosure agreement due to her appearances on Keeping Up With The Kardashians.
Ultimately, the agreement reveals that Woods is prevented from disclosing any details about Kris, Kim, Khloe, Kourtney, Kylie, and Kendall. 
On Tuesday (Feb 26th), Jordyn Woods shared a dramatic video teasing her appearance on Jada's Red Table Talk.
The show allegedly shot earlier that day, but there hasn't been any details revealing what Jordyn Woods has spoken about on the show. Jada Pinkett apparently wanted "to create a healing between Jordyn and Khloe" and give Jordyn a platform to tell her side of the story.
TMZ reveal the Kardashian's are angry at the fact Jordyn Woods went to Jada's platform to "spin her story without first apologizing to them".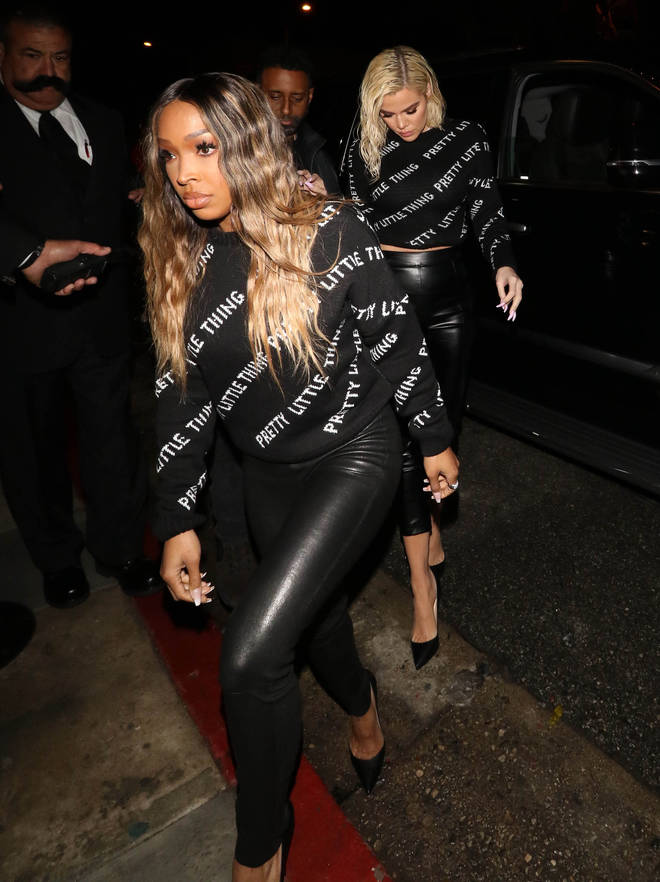 Woods has not publicly spoken out on the Tristan Thompson situation, but reports claim the model is blaming the "mistake" on the alcohol she drank at the L.A house party. Evidently, that excuse didn't wash with the Kardashian- Jenner's who've reportedly cut her off completely.