Who is Joie Chavis? Age, Instagram, career, net worth & more
27 September 2021, 14:30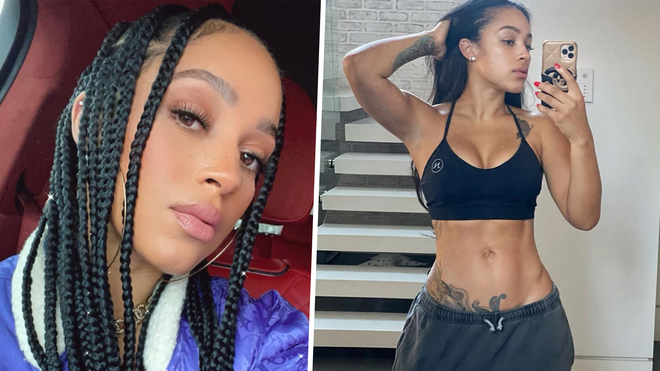 The model was spotted kissing Diddy on a watch in Italy. Here's everything we know about the Instagram star...
Diddy and Joie Chavis became trending on Twitter after photos of the pair kissing on a boat in Italy appeared online.
Fans were in shock after photos showed the pair looking coupled up on what seemed to be a "baecation".
American blog TheShadeRoom shared photos of the pair sharing a smooch on a watch. Many fans were shocked as it was believed that Diddy was dating Yung Miami.
But fans want to know – who is Joie Chavis?
Who is Joie Chavis?

Joie Chavis is an Instagram model, dancer and entrepreneur, who is mainly known for her romantic past with Bow Wow and Future.

She is a mother to two children. Shai Moss – who she shares with Bow Wow – and Hendrix Wilburn with Future.

Joie Chavis.

Picture: Instagram/@joiechavis

The Instagram star runs a website called 'Joie In Life' and it consists of posts related to diet, workout, and fitness equipment. She also sells products on the website.

The Instagram star owns a swimwear line called 'JNL swim'.

Chavis also owns an online retail shop called Shop Shai.

What is Joie Chavis Instagram?

Joie Chavis Instagram boasts over 2 million followers on Instagram/ Her account handle is @joiechavis.

The star's bio states that she owns a shopping and retail online store for her business, which focuses on workouts and training. 

She often shares photos and videos of her workouts, bikini photos and pictures of her children.

See a post of Joie's below.

How old is Joie Chavis?

Joie Chavis is currently 34 years old, according to Wiki Bio Worth. She was reportedly born on September 27, 1988.

Her birth zodiac sign is a libra.

What is Joie Chavis net worth?

According to Wealthy Persons, Joie Chavis net worth in 2021 is $2 Million.

She reportedly hаѕ thе іnсоmе of her lіnе, hеr ѕhор аnd hеr Inѕtаgrаm mоdеllіng.

According to the site, Chavis' аnnuаl іnсоmе lіеѕ bеtwееn $110 К аnd $120 К.

Following her break-up from Воw Wоw wіth а nеt wоrth $1.5 Міllіоn, hе reportedly gаvе hеr аn аmоunt оf $11500 іn сhіld- ѕuрроrt.

She may also receive child support from Futurе.