Joey Badass: "I'm A Better Rapper Than Tupac"
2 March 2017, 10:14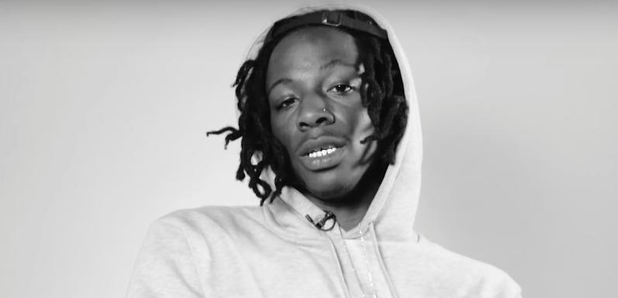 "One on one battle, I'll flame 'Pac..."
US rapper Joey Bada$$ has made the bold claim that he is currently better than Tupac.
Speaking to Genius, Bada$$ said that although he is influenced by Pac, he has already surpassed anything achieved by the Compton rapper.
"I believe that every generation that comes after has the opportunity to outshine the previous generation," he said.
"Look, they gave you their best. Now, they set the bar."
Watch below:
Joey then went on to explain that he feels he is a "better rapper" than Tupac was.
"There's a part of me wanting to have their messages travel further," he said.
"Their messages resonate with me and I know there's a lot of people out there who resonate with me who doesn't necessarily resonate with them. I already know I'm a better rapper than Tupac is. That's just facts. One on one battle, I'll flame 'Pac," he said with a laugh.
The 'Devastated' rapper also added that he is setting himself apart from his competition in some important ways.
"When we talk about just being vocal and putting those messages out there," he added, "I don't believe no one's doing it in the way that I am."
Following his interview, Joey Badass was slammed for his statements about Tupac and was forced to defend himself.
When I said I was better than PAC (my favorite rapper of all time) I was refering to rap skill. Bar for bar. Not accolades or influence.

— BADMON (@joeyBADASS) 1 March 2017
And I back myself 1000 times to that fact... media like twisting up the words but that's I meant when I said it for all you butt hurt bozos

— BADMON (@joeyBADASS) 1 March 2017
Being said that I'll leave any further addressing to the #BadassDefenseSquad

— BADMON (@joeyBADASS) 1 March 2017
Is Joey Bada$$ really better than Tupac?