Joe Budden Unleashes Drake Diss Track 'Making A Murderer Pt.1'
1 July 2016, 09:48 | Updated: 1 July 2016, 09:56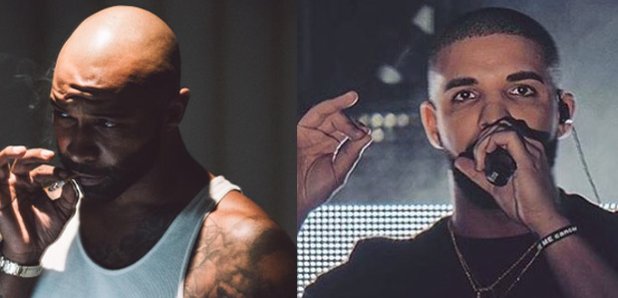 Budden has started a war with Drizzy.
Joe Budden has officially fired shots at Drake and Meek Mill in a vicious new song called 'Making A Murderer Pt. 1'.
The 'Pump It Up' rapper, who has been hinting at beef with Drizzy over recent weeks, has finally delivered a diss track - filled with numerous personal insults.
"When they roll up, bet dude won't wanna live his raps/ He'll see the 6 upside down and wanna switch it back," raps Budden.
Listen below:
Joe Budden also takes aim at Meek Mill, after dissing his relationship with Nicki Minaj over recent weeks.
"No alliances with Meek," he says. "It's still f**k him too."
He even has a few jabs at Jay Z. "Since the OG's Hov, here's what I wanna know," he raps. "If ain't no real ni**as allowed the fuck would I wanna go?"
So far there hasn't been an official response from Drake however members of his OVO crew have been hinting at a diss track from Drizzy.